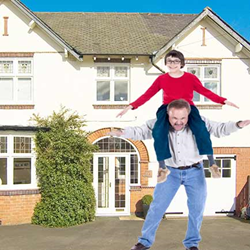 Minneapolis, Twin Cities Minnesota (PRWEB) June 26, 2014
Remarkably, both Twin Cites new home sales and home prices continue to increase, though at different paces. The recent slow down in the pace of home price increases may actually help balance the rise in Twin Cities home prices and the cost of a Twin Cities new home purchase, according to interpretations of the latest S&P/Case-Shiller index of home prices.
"Activity in Twin Cities home sales is considered to be a key indicator of metro consumer confidence levels and ultimately impacts home prices. A sizable purchase like buying a home is more often seen when individuals feel confident about jobs, and their expectations favor a sunny economy," says Jenna Thuening, owner of Home Destination. "Consequently, the uptick in Twin Cities new home sales is a 'market-mover', boosting investment spending and the home remodeling industry as buyers put their new homes in order."
Additionally, home prices are influenced by the type of seller activity. The Twin Cities housing market has not seen this many traditional sellers since September 2008, according to the Minneapolis Area Association of Realtors (MAAR) June 23rd report. "This is great news for homeowners and for home prices since traditional listings tend to sell at significantly higher price points than distressed properties." In the 13-county Twin Cities housing market, closed sales fell 11.4 percent in May. Overall home sales for the year to date are down 11.8 percent. Unlike the National Association of Realtors, MAAR includes sales of both new and existing homes in its monthly report
Home price numbers tend to move in more steady, gradual waves than other economic data. For example, understanding the difference in the way new home data and existing home sales are defined and collected helps to understand their fluctuations better. According the to Census Bureau. "New home sales usually lead existing home sales regarding changes in the residential sales market by a month or two." Nationally, new home sales jumped 18.6 percent last month following a 3.7 percent increase in April.
Reports for the month of June so far tally approximately 19,109 Minneapolis single-family homes and condominiums make up available Twin Cities real estate listings, according to the Department of Numbers. The median asking price of these homes hovered near $ 253,750. Improvements over this time a year ago post the Twin Cities housing inventory as increasing by 65.1% and the median home price increasing by 10.4%.
Also found in the report, Twin Cities metro year-over-year prices on sold homes were up 9.4-percent and 1.1 percent from March. While the Minneapolis real estate housing recovery has not reached the median asking price for homes it had at its peak in June 2006, slow and steady gains are reassuring. The high in 2006 of $ 257,375 and is now $ 253,750, which is much improved from the low of $ 174,950 found in February 2011; the median asking price for a Minneapolis home has increased by $ 77,213 or 44.1 percent.
Posted on June 24th in the New York Times article titled Rise in Home Prices Is Slowing, and Thats a Good Thing, the author suggests that what is needed after all is balance. "Moderate potential overvaluation could easily become a major one if double-digit price increases rise too much longer. In a world where inflation is low and wages are flat, continued steep home prices increases would rapidly move the housing market from broadly balanced to unaffordable and primed for a correction in just a few months."
"Home prices are determined by fluctuations in the housing market which are set by current aggregate data and not by the seller's personal attachment or view of what their home is worth. The actual price range for listing a home comes from price comparisons, the homes features, the overall condition of the home, and how much similar homes in the surrounding neighborhood have sold for in recent months," says Thuening. "The pace of home sales and the terms of each potential home sale may end up impacting the bottom line of of profits and costs of a housing transaction just as significantly as price. It takes a recognition of which housing factors are currently market movers."
Home Destination offers a loyal and committed real estate professional service that personally handles all the details of selling or purchasing a Twin Cities home. Call Home Destination at 612-396-7832 to gain a skilled representative as guide to determine which factors are market movers and how to use them to make wise housing decisions.