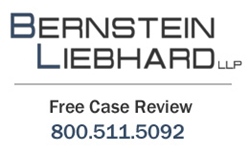 New York, New York (PRWEB) February 10, 2015
The bellwether trial of a Risperdal lawsuit (http://www.risperdallawsuit2014.com/) involving allegations that the drug caused gynecomastia continued last week in Pennsylvanias Philadelphia Court of Common Pleas, Bernstein Liebhard LLP reports. According to court documents, the mother of the man at the center of the case was called to testify on her sons behalf on February 6th, and told the jury she had no idea that Risperdal could cause male breast growth when he was first prescribed the medication as an 8-year-old boy. Among other things, the witness asserted that had she been warned of this risk, she never would have agreed to the treatment. (Case No. 1204-01997)
Court filings indicate that the now 20-year-old man was prescribed Risperdal off-label in 2002 to control symptoms of autism. The complaint points out that information about the drugs potential to cause gynecomastia in boys was not added to the Risperdal label until 2006, when the U.S. Food & Drug Administration (FDA) first approved the medication for autistic children.
Our Firm is representing numerous Risperdal gynecomastia plaintiffs in this proceeding, so we are monitoring this trial very closely. Many of our clients also claim that they were not sufficiently warned of the medications potential to cause male breast growth, says Bernstein Liebhard LLP, a nationwide law firm representing the victims of defective drugs and medical devices. The Firm is currently offering free legal consultations to men and boys who allegedly developed gynecomastia due to their use of Risperdal.
Risperdal Litigation

Court documents indicate that more than 1,250 claims have been filed in the Pennsylvania litigation on behalf of alleged victims of male breast growth and other Risperdal side effects. As a bellwether case, the lawsuit currently at trial could provide valuable insight into how other juries will rule in similar Risperdal lawsuits involving gynecomastia allegations. Plaintiffs in these lawsuits accuse Johnson & Johnson and its Janssen Pharmaceuticals unit of concealing information about the medications impact on prolactin levels, a hormone associated with female breast development that has also been linked to male breast growth. They also assert that the companies improperly promoted Risperdal for off-label use, including a number of pediatric indications prior to their 2006 approval by the FDA. (In Re: Risperdal Litigation, Case Number 100300296)
In November 2013, Johnson & Johnson and Janssen agreed to pay $ 2.2 billion to resolve criminal and civil charges regarding the marketing of several medications, including Risperdal. Among other things, the U.S. Department of Justice had accused the drug makers of improperly promoting Risperdal for off-label uses, including a number of pediatric indications prior to their 2006 FDA approval. (U.S. District Court, Eastern District of Pennsylvania, 04-cv-1529)
Men and boys who allegedly developed gynecomastia due to treatment with Risperdal may be able to recover compensation for medical bills, lost wages, pain and suffering and other damages. To learn more about filing a Risperdal lawsuit, please visit Bernstein Liebhard LLPs website. For a free case review, please call 800-511-5092.
About Bernstein Liebhard LLP

Bernstein Liebhard LLP is a New York-based law firm exclusively representing injured persons in complex individual and class action lawsuits nationwide since 1993. As a national law firm, Bernstein Liebhard LLP possesses all of the legal and financial resources required to successfully challenge billion dollar pharmaceutical and medical device companies. As a result, our attorneys and legal staff have been able to recover more than $ 3 billion on behalf of our clients. The Firm has been named by The National Law Journal to the Plaintiffs Hot List, recognizing the top plaintiffs firms in the country, for the past 12 consecutive years. Bernstein Liebhard LLP is the only firm in the country to be named to this prestigious list every year since it was first published in 2003.
Bernstein Liebhard LLP

10 East 40th Street

New York, New York 10016

800-511-5092
ATTORNEY ADVERTISING.