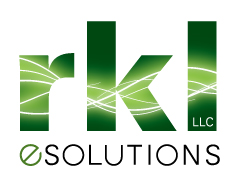 Lancaster, Pa. (PRWEB) February 05, 2013
RKL eSolutions, an IT services and business technology provider headquartered in Pennsylvania, has announced the addition of NetSuite cloud ERP to its business software portfolio. The company cites that adding NetSuite is a perfect complement to their existing Sage ERP products and, in particular, provides tools and features that are well-suited to their clients in the professional services industry.
Joe Noll, President at RKL eSolutions, notes that their decision to add NetSuite was influenced by the professional services automation (PSA) capabilities of NetSuite including the more advanced functionality offering in NetSuite OpenAir – a component of the cloud ERP suite developed specifically for project accounting and resource management.
"The professional services industry is an important market for us, but has been underserved by our current ERP product offerings. NetSuite OpenAir provides all the management tools they need – project accounting, resource management, timesheets, payroll and expense tracking – in a single integrated platform from a well-known, highly regarded vendor like NetSuite."
Noll is also quick to point out that RKL eSolutions chose NetSuite for other reasons beyond its value to niche markets. "It's a complete ERP system with a broad range of features for financial management, CRM, eCommerce, project accounting for professional services, and distribution. So it has wide-spread appeal to the extensive range of customers, business types, and industries we work with.
The fact that NetSuite is a native cloud-based ERP application that eliminates some of the up-front cost and complexity of installing ERP software in-house also plays a role. "The ability to get up and running quickly and with built-in mobile access to your ERP software will be appealing to many of our customers. On the other hand, some customers will prefer the control, customizability, and integration options of on-premise software which we've offered all along," says Noll.
He continues, "By adding NetSuite, RKL eSolutions now has a well-rounded ERP product portfolio that offers our customers the power of choice … in your office or in the cloud. Either way, we add the exceptional customer service, support, and business process expertise that RKL eSolutions is known for and we think we've got a really nice combination of technology and services to offer."
Visit http://www.rklesolutions.com to learn more about RKL eSolutions or the technology products and services they implement and support.
About RKL eSolutions, LLC

RKL eSolutions offers customized IT services to businesses in a wide variety of industries. Representing business software product from industry-leading publishers like Sage and NetSuite, the company sells, implements, and supports Sage 100 ERP, Sage 500 ERP, Sage ERP X3, Sage SalesLogix CRM, Sage Fixed Assets, and NetSuite cloud ERP. As a Microsoft Certified Gold partner, they also provide sales, installation and mentoring on products like Windows, Exchange, Active Directory, SQL Server, SharePoint, Office365 and Terminal Services.
Visit http://www.rklesolutions.com to learn more.