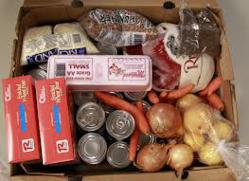 Dallas, TX (PRWEB) April 26, 2013
Robert Beshirs is planning a strategic effort in Dallas to assist the homeless.
Robert Beshirs is asking people in the community to donate food. Mr. Beshirs plans to distribute all the donated items to the homeless and /or under privileged by providing all donated items to the various local food banks. Robert Beshirs stated Even if I can help provide one meal to an individual, I believe the work is worthwhile. As Christians, we are called, by the Bible to help the poor. This is an effort to do just that.
In one study, 6 to 11 year old children from households with insufficient food had significantly lower arithmetic scores and were more likely to have repeated a grade than children from food-sufficient households.
1 in 4 children do not eat regular meals each day because of the lack of food in their home.
Hungry Children are twice as likely to be absent from school than their peers who are not suffering from hunger.
Hungry children suffer from 2 to 4 times as many individual health problems than their pees who are not suffering from hunger.
Texas ranks in the top four states with the highest rate of food insecure children.
Robert Beshirs' goal is to collect and distribute at least one thousand pounds of food items to the homeless by June 1st.
Robert Beshirs is hoping that others will join him in his efforts. If you are interested in helping, please email Robert Beshirs at HelpTheDallasHomeless@gmail.com