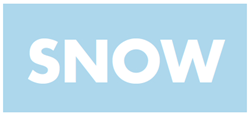 New York, NY (PRWEB) April 30, 2014
Robert Snow Marketing Communications (RSMC), an agency specializing in creating B2B marketing communications for the high technology sector, today announced an initiative to write a complimentary 500-word white paper for qualified technology companies upon request.
Were pretty new to the New York agency world, and felt we needed to make a bold move to show that were a viable option for tech companies looking to make an impact on the market, Robert Snow, founder of RSMC, says. Its a no-risk way for clients to test us out, and see what were really capable of.
While RSMC itself is still a relatively unproven agency, its staffed with professionals that are anything but. Each has extensive experience working for major ad agencies on global accounts such as IBM, Dell, Microsoft, SAP and Motorola, to name just a few.
Were confident we can provide excellent content marketing solutions for our clients, but the only way for clients to know is to try us out, says Rob Garber, RSMCs Director of Strategy. Our average fee for researching and writing a 500-word white paper can be over 1,500 dollars, so were really putting our money where our mouth is.
RSMCs goal is to have the opportunity to introduce itself to a variety of marketing professionals in technology companies who are seeking to produce insightful, high-quality communications that garner great business results. Each of us has a great track record in tech marketing, and now under the RSMC umbrella, were ready to show any tech company, large or small, that we have something special to offer, says Snow.
The complimentary white paper initiative will run through to May 31, 2014 and is open to technology companies in the United States and Canada.
For more information, contact:
Rob Garber

914-844-2560

robgarber(at)marketingsnow(dot)com
Visit the RSMC website at: http://www.marketingsnow.com.
Download RSMCs latest article:

The 5 Myths of Tech Marketing and 5 Realities
Robert Snow Marketing Communications Inc.

The Chrysler Building

405 Lexington Avenue, 26th Floor

New York, NY 10174
About Robert Snow Marketing Communications Inc.

RSMC is a B2B marketing communications firm specializing in the technology sector. Using a talent-to-task approach, it brings the best creative, strategy, account, digital, and production people to each project. Its goal: to provide our high tech clients with the best possible return on their marketing communications investment. RSMC has offices in New York and Toronto.