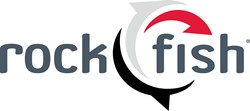 Atlanta, GA (PRWEB) September 24, 2013
Digital marketing innovator Rockfish has added some of the citys top strategic minds to its company roster in the eight months since it opened its Atlanta office, one of its eight locations.
The new hires reflect Rockfishs growing practice in building tech-forward digital experiences including mobile, web, CRM, search, social, video and e-commerce for some of the worlds largest brands. The Atlanta team has grown from 2 to 15 this year.
In addition, the digital agency is aggressively focusing on further growth of its Atlanta team, and expects to hire at least 25 more people in 2014.
"Rockfish is thrilled to be in Atlanta," says Dawn Maire, Chief Strategy Officer for Rockfish. "Were already reaping the benefits of opening our doors in a town known for its deep roots in technology, digital marketing and brand innovation."
Leaders on the Rockfish Atlanta team include:

David Rollo, SVP, Strategy, is the former Chief Strategy Officer at BLiNQ Media, and brings 20+ years of experience in digital marketing for both agencies and brands. He was previously the SVP of Digital and Social Strategy at 22Squared, where he was awarded "2011 Best Agency for Social Media" for his social practice.
Mark Henneges, Senior Director, Search & Emerging Media, joins Rockfish from ING U.S. Financial, where he was Head of Digital Strategy and led the companys digital marketing, social and media operations. Mark has extensive experience managing multi-million dollar campaigns and platforms for Fortune 500 companies.
Diane Accurso, VP, Client Services, brings over 16 years of digital marketing experience to lead efforts across strategy, new business development and client services. She previously held leadership roles at agencies including Ketchum and Studiocom. Diane was named one of Atlantas most influential women by the Womens Economic Development Association in 2012.
Scott Nickels, Director, Search Science, was previously Senior Manager, Search Engine Optimization at The Home Depot, where he built and managed the in-house search team behind the brands web properties. His background includes experience in software development, interface design, online product management and product marketing.
Topher Kohan, Associate Director of Search Strategies, was previously the in-house SEO manager for Turner Broadcasting's digital news properties (including CNN, CNN International, HLNtv.com, CNN Mexico and iReport), where he oversaw a 17% increase in traffic from search year-over-year and led one of the single largest search traffic days in the sites history with the 2008 presidential election.
Rockfish opened its office in Atlanta earlier this year to support local clients and continues to hire to support its expanding roster. In 2013, the agency has also opened offices in Portland, Ore., and Chicago, adding to its existing locations in Arkansas, Texas and Ohio.
About Rockfish
Rockfish is a full-service digital innovation partner that drives business for some of the worlds largest brands. We build groundbreaking digital solutions through expert integration of strategy, creative and technology. Founded in 2006, Rockfish has offices in Dallas, Austin, Cincinnati, Atlanta, Northwest Arkansas, Little Rock, Portland and Chicago. Rockfish is part of WPP, the world leader in communications services with 165,000 employees in 110 countries.