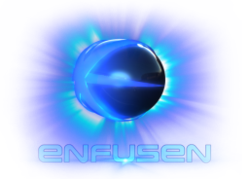 Cleveland, OH (PRWEB) April 18, 2013
Roger Bryan of Enfusen marketing has unveiled pertinent information to the public about the companys upcoming secret guaranteed results program. Although the program isnt set to debut until May 6th and the company has been quite reserved about the program, Roger has revealed several secrets about the companys new guaranteed results program. The effort, which will be launched under the name the Guaranteed Organic Traffic Optimization program will be offered to many companys in todays market who are looking for ways to grow and establish their online presence.
Roger revealed a preview of the information to the public despite it being weeks away from the programs debut revealing that the Enfusen team will guarantee their organic traffic optimization will generate more traffic organically then the exact same budget would when paying Google. As part of this major promise, Enfusen will actually be launching a customer satisfaction program that will pay for the difference in traffic via paid traffic to deliver on this guarantee, if Enfusen doesnt deliver at least the same amount of organic traffic.
The serial entrepreneur and founder of Enfusen also leaked information revealing that while the program is designed to be a 12 month endeavor for clients, the Enfusen team is so confident in their new initiative that they will be offering their guarantee as early as six months into the program. This was all that Roger revealed when this information on the secretive project was leaked. Those who are looking to see the full menu of features and services with the program will need to wait until May 6th to find out more.
Enfusen is a full service marketing and development company that offers companies in a variety of industries with the products and services that they need to transform their business into a demand worthy company. With a passion for delivering their clients with results, the Enfusen team has created a reputation for being one of the most established marketing companies of its kind.
About Enfusen

Enfusen is a leading Internet marketing firm specializing in Search Engine Optimization and Organic Traffic Generation. Boasting a rapidly-growing roster of clients in a breadth of industries across the world, Enfusen is the only Internet marketing firm to offer its unique approach to serving its clients. The firms founder, Roger Bryan, is a serial entrepreneur, business author and speaker. Roger has shared the stage with Eric Trump, Apple co-founder Steve Wozniak, Disney former CEO Michael Eisner, top business coach JT Foxx and more. Enfusen can be visited at http://www.enfusen.com