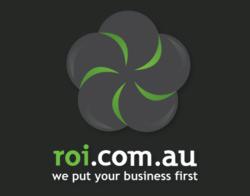 Melbourne, Victoria (PRWEB) November 17, 2012
roi.com.au has been recognised as Australias premier search marketing company in the 2012 Deloitte Fast50 technology awards.
The company finished 27th, making it the awards top placing search marketing (SEM) company for 2012. This is the second year running that the company has taken out the top search marketing position.
The Technology Fast 50 awards, which were presented in Sydney last night, are given to companies who have achieved the fastest rates of annual revenue growth over the past three years.
roi.com.au CEO Ewan Watt was present to accept the award on behalf of the company,
This award is validation that roi.com.au can deliver real results to our customers, and outlines the definite need for specialist search marketing companies in the Australian market he said.
The company, which started in 2006, has experienced substantial growth in the past few years. It now employs over 75 people, assisting thousands of client websites grow through SEO, pay per click and website conversion solutions.
Its this shift from being a simple SEO company to becoming a full-scale digital marketing company that has enabled roi.com.au to stand apart from the competition,
Targeting a wider digital marketing approach not just search has ensured that we can continue to deliver excellent value to our clients Watt said.
That fact that we can grow so rapidly and scale our services to suit whilst continually evolving as a company is a testament to the great team weve assembled.
Watt also made a point of giving enormous praise to roi.com.aus client base,
I started this company in order to help other businesses grow and develop online. That remains the focus today. Our clients are something that I am very passionate about and this award outlines our commitment he said.