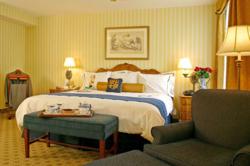 Boston, MA (PRWEB) August 29, 2012
DomainAdvisors, a leading broker of ultra premium domain names, announced today that Room.com has been listed exclusively for sale with their firm. Whether its a hotel room, hostel, room in a private home or a bed and breakfast, Room.com offers a unique branding opportunity for a new or established company in the multi-billion dollar travel and tourism industry to truly embody what a prospective traveler is looking for.
78% of travel professionals worldwide increased their digital marketing budget in 2012, according to Frommer's and Tnooz's "2011 Digital Marketing and Content Survey". With their ability to rank higher naturally, descriptive, generic domain names like Room.com offer unrivalled marketing advantages in terms of a businesss natural search traffic, pay-per-click (PPC) and search engine optimization (SEO) strategy providing companies the opportunity to decrease marketing budgets while increasing their bottom line. "Domain names like Room.com have a strong and memorable branding association and offer significant advantages to online businesses, said Jeffrey Gabriel, President of DomainAdvisors. Good branding will make your domain name memorable, but a memorable domain name will make your branding efforts that much easier.
Descriptive, generic domain names have historically been the most valuable properties on the Internet. Similar domains that have sold in the past include Farm.com, Sofa.com and Thin.com each selling for $ 200,000, Boating.com, Biking.com and Vote.com that sold for $ 250,000 and Pilot.com and Cafe.com each selling for $ 300,000.
For additional information or offer guidelines on Room.com, please contact Jeffrey Gabriel at +1 508 689 9569, ext. 701 or Jeff(at)DomainAdvisors(dot)com.
About DomainAdvisors

DomainAdvisors assists domain owners and online businesses in the overall planning and execution of their domain strategy. We offer resources with the knowledge and understanding necessary to provide invaluable guidance during the entire lifecycle of a domain. DomainAdvisors specializes in selling and acquiring ultra-premium domain names for investors, marketing agencies, start-ups and Fortune 500 Companies. Domains can be complicated and DomainAdvisors provides the opportunity to leverage years of industry experience to help our clients maximize success.