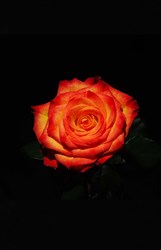 (PRWEB) August 22, 2013
The rose farmers in Ecuador take care of the blooms as they practice high standards for growing them, giving the distinction of certification by Veriflora (a green program). The rose farmers practice Fair Trade, which is part of the certification for Veriflora.
Translated that means the companies are socially responsible by following labor laws, employees are respected by the rose farm companies and receive an extensive list of benefits and are affiliated with the Flor Ecuador Association (represents all flower growers in Ecuador). Most of the rose farmers where the buyer purchases the blooms are certified by Veriflora.
Rose purchasers help the poor of Ecuador by providing them with a fair wage and keeping the environment safe through Veriflora practices of water and ecological conservation, product quality and advanced agricultural practices.
Ecuadorean rose blooms stand out because of their intense colors and the large size of the rose head with large petals when fully opened. One rose in bloom can cover a large mans hand. The roses are grown at the equator, where conditions of temperature, sunshine and rich volcanic soil produce these blooms. Rose farmers state that these blooms have a longer vase life and thicker, stronger, straight and longer stems. The blooms come in high and magic (bicolor) pink, red, white and yellow. Customers can also purchase a mix of assorted color rose blooms.
The customer will receive the roses in a very fresh state, this helps to lengthen the vase life. The roses are received within five days from the time that roses are cut for packaging. The employees pack them in bunches of 25 and then are hydrated and ready to be placed in boxes. Once through an expedited customs process, the blooms are placed in refrigerated trucks to head to the airport. The rose boxes are placed on a flight from Quito to Miami through customs and then on to all US zip codes.
Sharee Schrader stated, I am the owner of roses-from-ecuador.com. When I purchased these blooms they arrived very fresh. I trimmed the stems under running water and then placed them in a vase. I changed the water and trimmed the roses every other day, resulting in a vase life of almost three weeks. The longevity of the roses depends on the conditions they are kept under and their care with the special instructions included with your roses on how to make them last. Contact: http://www.roses-from-ecuador.com or drsharee(at)yahoo(dot)com or 702-278-9684.