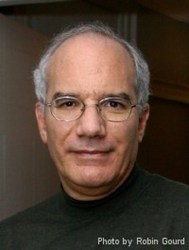 New York, NY (PRWEB) November 02, 2012
RosettaBooks, with the cooperation of the Kurt Vonnegut Literary Trust, licensed Vanguard Press a unit of the Perseus Books Group to publish We Are What We Pretend to Be: The First and Last Works by Kurt Vonnegut.
The compilation includes Basic Training, Vonneguts first, early novella, and four chapters of Vonneguts unfinished final novel If God Were Alive Today. Vonneguts daughter Nanette Vonnegut provided a moving foreword. Earlier this year, RosettaBooks published Basic Training as a bestselling Kindle Single.
RosettaBooks appreciates partnering with Vanguard Press to release Vonneguts first and last works in book and eBook formats, said Arthur Klebanoff, CEO of RosettaBooks. We Are What We Intend to Be offers Vonnegut fans an opportunity to appreciate the extraordinary scope of his writing career.
Both works are semi-autobiographical. Basic Training, which preceded Player Piano by a few years, details a teenagers stay at his uncles farm and his infatuation with a female cousin. If God Were Alive Today features Vonneguts well-known political and social critiques through the perspective of a stand-up comedian. Unpublished at his death in 2007, jokes and bits are juxtaposed with rants and commentaries that give a glimpse into Vonneguts most urgent thoughts at the time.
[T]his pairing of some of his earliest fiction in manuscript with the final work left unfinished at his death is a particularly potent combination that gives his fans a rich juxtaposition of material to reflect upon, reported the Barnes and Noble Review.
About RosettaBooks

RosettaBooks is the leading independent eBook publisher. RosettaBooks publishes such timeless classics as Brave New World, Slaughterhouse-Five, The 7 Habits of Highly Effective People, and the complete works of Winston Churchill. RosettaBooks has published ten Kindle Singles, including Ray Bradburys The Playground, nine of which are Best Sellers. RosettaBooks can be found on Facebook. For more information, please visit RosettaBooks.com.