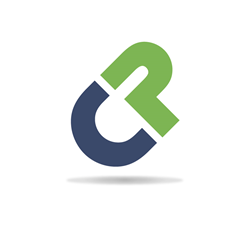 Charlotte, NC (PRWEB) January 02, 2015
Roy Morejon, President of Command Partners, will be presenting at the 2015 Digital Marketing Seminar. This event offers multiple sessions featuring industry leaders and a townhall-style meeting to discuss marketing trends and tactics. This years Digital Marketing Seminar is sponsored by Lighthouse Media Solutions and will be held in Boston on Wednesday, Jan. 21, 2015.
The one-day conference will cover popular topics such as web presence management, content marketing, social media, email marketing and much more. Morejon will speak about search engine optimization and how to manage a web presence in 2015. Morejon is more than prepared to speak on these topics with over 20 years of experience in delivering integrated marketing strategies for B2B and B2C clients.
After consulting for leading Fortune 500 technology companies like Microsoft before the age of 19, Morejon is now the President and founder of Command Partners. Command Partners is a full-service digital marketing agency located in Charlotte, NC that specializes in marketing strategies for startups. Command Partners is a leading marketing company in the South, recently named a top 10 startup marketing agency by Hubspot. Theyre also an industry leader in search engine marketing and awarded one of Charlottes best places to work in 2014.
This seminar is a great opportunity for business professionals in the marketing world to get together and learn from those with similar experiences, said Morejon. I was honored to be asked to speak with Allie Herzog and David Jensen. I look forward to speaking with other great minds at the Digital Marketing Seminar.
To register for the conference, visit the website here: bit.ly/DMS2015. Registration is free, but space is limited. To find out how Command Partners can help your business through marketing and SEO, visit http://www.commandpartners.com or call 704-910-5727.
About Command Partners
Command Partners works with innovative clients around the globe and focuses on results-driven marketing strategies for driving online visibility and lead generation through social media marketing, search engine optimization, public relations and strategic advisory services for startups. To learn more about the companys leading digital marketing services, call 704-910-5727 or visit http://www.commandpartners.com.