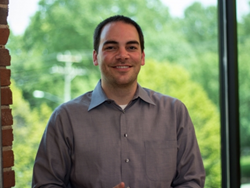 Charlotte, NC (PRWEB) October 25, 2014
Roy Morejon, President of Command Partners, a top digital marketing agency, will be speaking on a panel at Discover Global Markets: The Americas. Beginning on Oct. 29, the three-day event will explore new market development strategies in the Americas. Panels will feature economists, industry professionals, trade experts, and U.S. commercial diplomats.
The event is sponsored by several local and nationally-known marketing intensive companies. The main focus of this event, is to provide sessions covering country and industry specific information. There will be pre-scheduled meetings with U.S. commercial diplomats from 14 countries in the Americas, as well as high-profile keynote speakers, and several networking opportunities for speakers and attendees.
Morejons panel targets the benefits E-commerce, the Internet, and social media as important conduits for sales, both in the U.S. and worldwide. He will cover major industry questions such as, how common is it to sell over the Internet in the Americas? And, what do you need to know regarding reaching your customers there, the prevalence of online sales by country, and search engine optimization?
I am honored to be invited to be a part of this panel, Morejon said, These events are important to the marketing industry on a local, national, and global level. The inspiration and ideas that comes from this type of conference is immeasurable.
Morejon brings over 20 years of experience in delivering integrated marketing services for B2B and B2C clients. He has helped transform companies by increasing online visibility and brand awareness through targeted digital marketing, corporate communications and data-driven search marketing campaigns. Morejon is an expert at digital strategy, analytics, search engine marketing and crowdfunding.
Morejon plays an important role in the Charlotte marketing community, serving as regional chair for the Business Marketing Association of North and South Carolina, co-founder of the Search Engine Marketing Association, and founder of North Carolina Businesses for Social Responsibility.
The conference will be held at the Westin Charlotte Hotel in Charlotte, NC from Oct. 29 to Oct. 31. Full tickets are $ 350 per person, including group prices, unless a discount code is used. For more information or to register for the conference, visit the Discover Global Markers website or call (704)333-4886 ext. 229.
About Command Partners

Command Partners works with innovative clients around the globe and focuses on results-driven marketing strategies for driving online visibility and lead generation through social media marketing, search engine optimization, public relations and strategic advisory services for startups. To learn more about the company's leading digital marketing services, call 704-910-5727 or visit http://www.commandpartners.com.