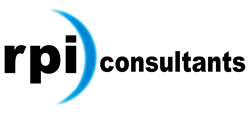 Baltimore, MD (PRWEB) April 17, 2015
RPI Consultants was recently ranked on the annual 2014 Inc. 5000 list of fast-growing privately held companies by Inc. magazine. The award is given to recognize companies that have had exceptional growth over the past three years. RPI, a Baltimore-based consulting company founded in 1999, has been credited with the #876 spot on Inc.s Top 5000 list.
RPI is also congratulated as the #20 company in Maryland and the #8 company in the Baltimore area. With a 512% three-year growth, RPI continues to grow as an ERP implementation and optimization firm focused on designing and building automated technology operations for procurement, financial reporting, and HR processes.
We are honored to be recognized for our accomplishments and success as we continue to expand our services, said Greg Pollard, partner at RPI Consultants. While we have grown financially, our primary objective has always been ensuring high-quality service that meets the needs of our customers.
RPI has more than doubled its size of consulting staff over the past couple of years to provide more services to its clients and broaden RPIs Lawson, Kronos, Kofax, and ImageNow consulting practices.
About RPI Consultants
RPI Consultants is a business applications implementation and optimization firm focused on delivering best practices through technology, systems integration, and process redesign. The RPI team includes certified technical and functional experts in Lawson, Kronos, ImageNow, and Kofax as well as other automation technologies to enhance the procure-to-pay, financial reporting, and human resources processes.
RPIs model focuses on delivering solutions to specific business problems through on-demand strategic intervention. Our team-based approach allows us to leverage the best resources part-time, on a task-by-task basis, while working closely with our clients to identify opportunities to minimize costs associated with travel and downtime. RPI prides itself on providing customers with the most value for their dollar, delivering value-added information and genuinely caring about the outcome of an engagement.