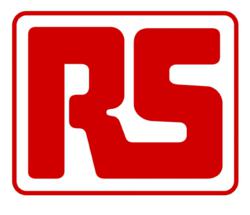 Oxford (PRWEB UK) 8 March 2013
RS Components (RS), the trading brand of Electrocomponents plc (LSE:ECM), the worlds leading high service distributor of electronics and maintenance products, has won the Digital marketing category at The Chartered Institute of Marketing (CIM) Marketing Excellence Awards 2012. RS was presented the award for successfully driving eCommerce excellence by providing an engaging experience for all digital customer touch points. The company overcame strong competition from other finalists in the category including British Gas, Three and the Met Office.
Keith Reville, Global Marketing Director at Electrocomponents, said: Winning this award is a fantastic achievement for us. Our digital transformation over the last few years has been one of epic proportions and this award acknowledges our success in driving new visitors and increasing revenue in a fast paced, demanding marketplace. We are emerging as an eCommerce powerhouse by revolutionising the way that we engage with our customers and present our brand on a global platform.
Since January 2011, RS has transformed how it interacts with and engages its customers through the creation of an integrated digital marketing platform. The company has successfully utilised search engine marketing (SEM), search engine optimisation (SEO), social media, behavioural targeting and automated email marketing to generate billions of impressions, encourage longer customer relationships and deliver brand recognition.
Through its eCommerce channel, RS now offers complete lifecycle support, from viewing 3D product models to the ability to purchase 24/7 from PCs, smartphones and tablets. The companys successful digital marketing strategy has provided an impressive return on investment (ROI) of almost 9:1. Across the Electrocomponents Group, eCommerce now accounts for 54% of total worldwide revenues.
The CIM Marketing Excellence Awards celebrate the best marketing achievements across a variety of industry sectors, acknowledging the contributions made by individuals as well as by teams and showcasing campaign results that deliver real business benefits.
About RS Components

RS Components and Allied Electronics are the trading brands of Electrocomponents plc, the worlds leading high service distributor of electronics and maintenance products. With operations in 32 countries, we offer more than 550,000 products through the internet, catalogues and at trade counters to over one million customers, shipping around 44,000 parcels a day. Our products, sourced from 2,500 leading suppliers, include electronics, automation and control, test and measurement, electrical and mechanical components.
Electrocomponents is listed on the London Stock Exchange and in the last financial year ended 31 March 2012 had revenues of