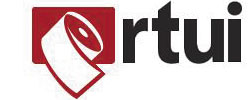 San Francisco, CA (PRWEB) June 27, 2013
Register Tapes Unlimited, L.P. is proud to announce a partnership with Hearst Media San Francisco. As part of the campaign, Hearst will develop and distribute news content in the form of frequent press releases through the largest online PR channel in the world. The marketing strategy with Hearst will allow RTUI to reach a wider audience and attract new customers, while launching their new recruiting efforts and continuing their commitment to excellence in customer service synergy. RTUI is a national leader in the creation and distribution of register tape advertisement.
The first stages of this partnership are happening now with the hire of a new VP of Recruiting and the Hearst Media Agency campaign, as well as Tim Konkle as lead campaign manager.
RTUIs company executives have held focus groups and think tank sessions to determine the most important focus areas for RTUI moving forward. It was determined that an established need existed for many more companies to come aboard and additional sales positions to facilitate that growth. Equally important in that process is the need for a substantially improved experience for all parties Independent Contractors, Clients and RTUI Customer service and executive staff. With the help of Hearst Media, RTUI expects to achieve significant stride in 2013. RTUI needs new sales professionals and leaders for sales careers to drive their continued success by building relationships and offering marketing solutions to local business owners.
RTUI engaged Hearst Media Services to help widen the search for clients seeking independent sales representative jobs. The marketing strategy being implemented for will include a variety of digital products, all of which will provide customers with an enhanced online experience, including much more of an internet presence to reach more mobile and social media customers. They will also reach more customers through press releases. RTUI will also have Search Engine Optimization (SEO) that is managed to give them better standing in search results and a blog for professionals to discuss sales job opportunities. The marketing plan and tools will also provide with analysis that allows them to track how well all the products are working.
About the company:

Register Tapes Unlimited (RTUI) takes the local grocery store's blank register tape and transforms it into a paper billboard; a small, professionally created advertising product by which thousands of people can view, repeatedly on a daily basis. At RTUI, they won't just sell a limited number of impressions on a few rolls of register tape; they sell time. When purchasing ad space with RTUI, customers always get reliable, targeted exposure regularly, all day. For more, visit http://www.rtui.com.