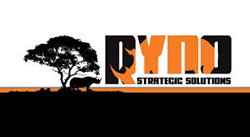 Phoenix, Arizona (PRWEB) November 30, 2014
For Internet marketing companies, business owners, and anyone with a website, page views paint an important picture of the success and failures of your online presence. Recently, a spamming bot called Semalt manipulated page views for hundreds of thousands of websites leaving marketers and businesses unable to account for real and artificial visits.
Ryno Strategic Solutions, a national Internet marketing company based out of Phoenix, Arizona and Indianapolis, Indiana, has created a plugin for WordPress users that can block the spambot from changing page views. The plugin redirects traffic when Semalt (and all web addresses with any sort of semalt.com variation) tries to access a site so only only legitimate traffic is accounted for.
To download and take advantage of the Semalt Block, go to https://wordpress.org/plugins/block-semalt/. To learn more about Internet marketing campaigns, website updates, and search engine optimization, visit http://rynoss.com.
About Ryno Strategic Solutions
Ryno Strategic Solutions (Ryno) is a full-service nationwide Internet marketing company specializing in SEO. Ryno has more than 15 years of total experience in Internet marketing and advertising with offices in Indianapolis, Indiana and Phoenix, Arizona. The company was initially manifested to help small business owners perfect their Internet marketing strategies while saving as much money as possible. Over the years, Ryno has been sought out by nationally recognized corporations, thus evolving into a full-service Internet marketing firm working with Mom-N-Pops to Fortune 30 companies. Our Total Transparency Marketing has helped keep our client retention high and our client revenue even higher.