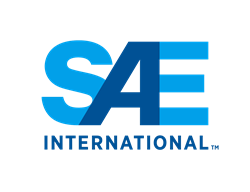 WARRENDALE, Pa. (PRWEB) October 16, 2014
SAE International published the J2880 Standard, issued 2014-7, which supersedes the J2880 Standard, issued 2008-10. The Department of Energy (DOE), Environmental Protection Agency (EPA), and SAE International, along with partners and representatives from the motorsports industry, developed these protocols to be used by those automotive racing series who seek recognition as a Green Racing Series.
The Recommended Green Racing Protocols establish guidelines enabling motorsports competition to further develop technologies and fuels that respond to the current and future needs of on road vehicles, while they provide a sustainable future for motorsports worldwide. SAE J2880 aligns motorsports with evolving transportation demands, to promote and improve energy efficiency and diversity, and demonstrate environmental responsibility while supporting motorsport that is entertaining, exciting, cost effective and safe.
Technology development occurs under the demanding conditions of racing several times faster than in standard manufacturer vehicle development and innovations in safety, durability and performance made by race cars are often transferred to production vehicles. As a result, motorsport is in a unique position to promote rapid technical innovation and testing and provide market exposure and acceptance of sustainable transportation technologies and alternative fuels.
The SAE J2880: