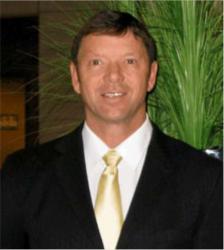 San Diego, CA (PRWEB) October 17, 2012
Safegide, developer of a proprietary 3 dimensional guided dental surgery system announced today it has been selected to be a presenter at the tenth annual Worlds Best Technologies (WBT) Innovation Marketplace presented by Northrup Grumman taking place October 24 26, 2012 at the San Diego Convention Center. Safegide is among 130 companies and technology innovators from across the globe that was individually chosen by the WBT Selection Committee to present during WBT 2012. Safegide will speak about its ability to reduce the risks and expense of dental implant placement by using a regular dental x-ray machine and reducing the need for CBCT scans. This technology will be introduced to some of the country's leading venture capital firms, Fortune 1000 corporate licensees, federal agency representatives and university technology transfer managers.
Safegides new technology was manufactured using its own formulations of x-ray visible plastics molded in layers to provide essential anatomic information inside the jawbone that previously could not be seen on a regular dental X-ray.
We are honored to present alongside a wide array of highly regarded researchers and technologists from around the world who are making ground breaking discoveries, said Dr. Howard Katz, the President of Safegide. "We look forward to showcasing Safegides technology and helping WBT attendees see first-hand how we can make doing dental implants easier, safer and more affordable. Our technology substantially reduces the technical difficulty, duration, risks and costs of dental implant surgery. Safegide makes safer dental implants available to those sectors of the population who currently cannot afford them.
Dr Katz says the development of Safegide's technology was motivated by the death of his father who died during a prolonged dental implant procedure. Katz is also already well known in dentistry for co-developing uses for Botox and inventing other drugs used for rapidly reversing the effects of dental anesthesia.
We are pleased to include Safegide in this choice group of emerging companies and technologies to our exclusive forum of institutional investors, angel investors, and corporate licensees, said Paul Huleatt, CEO, WBT Innovation Marketplace. We hope Safegide will join the WBT alumni that go on to license, secure venture funding or sell their IP outright.
As with each year previously, the 2012 WBT Innovation Marketplace represents the collaborative, yearlong effort of investors, licensees, and tech commercialization professionals. Participating technologies are selected by and presented to seasoned venture investors and Fortune 500 licensing scouts representing a variety of growth oriented industries.
About Safegide

Safegide is a dental device company that makes innovative technologies for contemporary dentistry. Dr. Katz has been invited as a keynote speaker to introduce Safegides breakthrough technology to dentists and the dental industry in November, 2012 at the Greater New York Dental Meeting.
About WBT Innovation Marketplace

The WBT Innovation Marketplace is the worlds premier showcase converging revolutionary new energy, life science, nanotech, material science and information technologies to seed limitless solutions for current market needs. Attendees will experience an unparalleled forum that is both deal-focused and unbiased with regard to geography, funding source or originating research institution.
Additional information can be found by visiting http://www.wbtshowcase.com
Media Contact

Patti D. Hill

512.218.0401

patti(at)penmanpr(dot)com