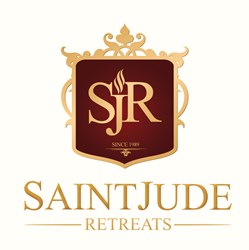 New York (PRWEB) September 26, 2013
The Saint Jude Retreats Program is excited to announce that on Thursday, October 3, 2013 the first show of the Saint Jude Retreats Radio Series will be broadcasted to audiences. The first show, hosted by Executive Director, Michelle Dunbar, will discuss a series of trending topics regarding the substance use and treatment industry. Saint Jude Retreats, a non 12 step drug and alcohol program, will explain to audience members what their program is about, the philosophy behind it, and why the program does not categorize addiction as a disease.
The first show of the series will be prerecorded and broadcasted through the organizations facebook and twitter and blog pages beginning Friday, October 4, 2013. The first guest on the show will be Mark Scheeren, Co-Founder and Chairman of the Saint Jude Program. Scheeren will discuss topics such as how Saint Jude Retreats was founded, why the philosophies are so diverse from treatment and his own background with previous substance use.
The last portion of the show will be questions answered by those who are struggling with drug or alcohol use, or would like a better understanding of what the Saint Jude Retreats program can do for them. Michelle Dunbar quotes, I know there are many misconceptions floating around today regarding addiction and substance use that people want answers for. The goal of this show is to ultimately educate people on the industry, help them realize they can change, and to answer any questions they may feel like they arent receiving a straight answer for from treatment centers, rehabs or even their own doctors.
Anyone wishing to email a question to possibly be answered on the radio show can email mkluska(at)saintjuderetreats(dot)com.
The Saint Jude Retreats uses methods such as Cognitive Behavioral Education (CBE) and Neuroplasticity to help guide individuals struggling with substance use through a self-change process. Read more professional reviews of the Saint Jude Retreats.
About Saint Jude Retreats:

Saint Jude Retreats is a non-profit organization that offers an alternative program to rehab and treatment that helps individuals change and overcome alcohol and drug abuse and other addictions. The Saint Jude Retreats helps individuals find the power to overcome substance use by providing them with a self-empowerment educational experience which inspires them to make better decisions moving forward.
Saint Jude Retreats Facebook

Saint Jude Retreats Google +

Saint Jude Retreats Twitter