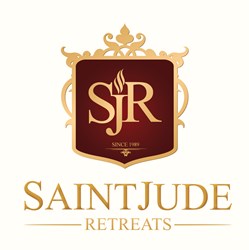 New York (PRWEB) September 13, 2013
Known as the only non 12 step and true alternative to drug rehab program, the Saint Jude Retreats organization, is pleased to announce a new executive position within the organization. As of today, Daniel Hidalgo has been promoted to Senior Executive Director of Marketing and Guest Services. The organization has restructured in the past month, creating a need for a new senior leader of both departments. Along with Hidalgo's position a new Guest Services Director has been appointed as of last week, that he will work with to build a strong guest services team.
Hidalgo, originally from Madrid Spain, has had substantial experience within the international marketing and advertising industry. He has been with the Saint Jude Retreats organization since 2006 and had been promoted to Senior Marketing Director in 2009. Hidalgo is proficiently experienced in internet marketing, advertising, and business management, finance and Internet Technology. He is also extremely experienced in the addiction industry.
Michelle Dunbar, Senior Executive Director of the Saint Jude Retreats, comments on Hidalgo's new leadership position within the organization, "There is really no better person to take on this role than Daniel. He is hardworking, dedicated and truly enjoys coming to work every day and helping people change their lives. We couldn't be more pleased with him and have complete faith he will lead both the marketing and guest services department to the next level."
Hidalgo is very excited and motivated to make a difference at Saint Jude's. He quotes, "Each day I have the opportunity to help someone make the decision to get help for their substance use. I feel extremely privileged to be part of the process of making someone's life better. I am excited to work with the guest service consultants and work together to achieve our goal of helping more people realize there are alternatives to traditional treatment."
The Saint Jude Retreats is a non-disease, non-treatment based drug and alcohol program implementing proprietary methodology called Cognitive Behavioral Education (CBE). The program is the only effective alternative to alcohol rehab and drug treatment centers and is currently 85% more effective than treatment. The program is endorsed by internationally acclaimed professionals and addiction research authors such as Prof. Emeritus David Hanson, PhD; Prof. David Rudy, PhD; Dr. Joy Browne and the late Joseph Vacca, PhD, among others.
Saint Jude Retreat's Facebook Page

Saint Jude Retreat's Google + Page

Saint Jude Retreat's Twitter Page