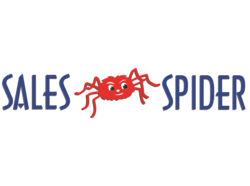 Toronto, Ontario (PRWEB) February 20, 2013
SaleSpider.com announced a new data partnership with Equifax today that will allow both companies to continue to develop and grow their business data divisions.

The partnership will enable Equifax to continue its focus on providing business-to-business customers with the insights and information that they need to help them make critical business decisions.
For SaleSpider, the agreement will give the company access to a deeper pool of North American and International business records for online data targeting of in-market consumers.
SaleSpider Media is a leading internet publisher with multiple high growth digital properties, including SaleSpider.com, the largest Small Business social network with well over 1 million members. The companys web sites have grown by over 500% over the past year and have no signs of slowing down.
One of the major areas of growth have been in online data targeting of in-market buyers as consumers visit SaleSpiders properties to do research on buying a product or service. It is clear that with the Equifax agreement, this division of SaleSpider will continue to grow and have deeper reach to ready to purchase consumers for the companys advertising clients.
About Equifax

Equifax is a global leader in consumer and commercial information solutions, providing businesses of all sizes and consumers with information they can trust. We organize and assimilate data on more than 500 million consumers and 81 million businesses worldwide, and use advanced analytics and proprietary technology to create and deliver customized insights that enrich both the performance of businesses and the lives of consumers.
Headquartered in Atlanta, Equifax operates or has investments in 18 countries and is a member of Standard & Poor's (S&P) 500