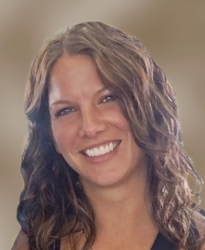 Salt Lake City, UT (PRWEB) September 18, 2012
Salt Lake Community College now offers a degree in medical coding. Medical coding is an essential component of the health care industry, expected by the U.S. Bureau of Labor to be one of the most in-demand professions over the next 10 years.
Medical Coding requires workers to be responsible for documenting the services provided every time a patient receives professional health care in a physicians office, hospital outpatient facility or surgical center.
SLCC Medical Coding student Abby McCann was already working in the industry when she decided to enroll in the program. She was interested in pursuing a degree because it would provide job security, and helps to prepare her for the national coding exam, which provides even more job security.
Her employer paid for her to go to school, and McCann is taking advantage of the opportunity. The program has been great, she said. It has been very helpful to me, especially because Im already working in the industry. And the teachers have been excellent, too.
One of the most popular jobs today, in no small part because many jobs in the industry can be performed from home, medical coders examine medical documents to make sure that they contain appropriate medical codes and that patients invoices are properly paid. McCann works from home for a company dealing with workers compensation issues.
In addition to a flexible schedule that does allow her to do her job from home, McCann cites other kinds of flexibility and the job security the industry provides as being major benefits. I really like that medical coding is a national language. No matter where you go in the country, you can work in this industry, she said. I have a friend moving to Dallas who works in medical coding, and she will be able to go anywhere and be able to do this work.
McCann, who has a handful of classes remaining before finishing her certificate program, recently passed the Certified Professional Coder exam, a nationally recognized standard for medical coding. While the exam is not mandatory to work in the industry, McCann is one of more than 80,000 coding professionals who currently hold the credential. Those who are certified earn on average approximately 20% more than non-certified coders.
In 2010, there were an estimated 180,000 jobs for medical coders. The median annual wage for those in this career was more than $ 32,000. The U.S. Bureau of Labor Statistics estimates a growth rate of 21 percent over the next decade. This growth rate would mean about 40,000 additional jobs will be added to the nations economy between 2010 and 2020.
Medical coding careers require neither a bachelors degree nor a masters degree. SLCC provides a certificate of proficiency, which requires slightly more than 800 course hours to complete.
About the College: Salt Lake Community College is an accredited, student-focused, urban college meeting the diverse needs of the Salt Lake community. With more than 62,000 students enrolled each year, the College is the largest supplier of career and technical education programs in the State of Utah. The College is the sole provider of applied technology courses in the Salt Lake area, with 13 sites, an eCampus, and nearly 1,000 continuing education sites located throughout the Salt Lake valley. Personal attention from an excellent faculty is paramount at the College, which maintains a student-to-teacher ratio of less than 20 to 1.
#