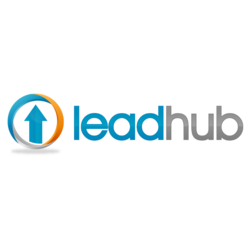 San Antonio, Texas (PRWEB) July 08, 2013
Leadhub, a San Antonio Internet marketing company, celebrated its second anniversary on July 1, 2013.
The company, which has a growing roster of 18 clients across Texas, California and Georgia, was founded by entrepreneur Ben Hubbert in 2011. It has since expanded to six full-time employees covering everything from web development to SEO to web design, social media and video production.
Im so proud of our team and all the things we can accomplish for our great clients, said Hubbert. Our goal is to make them more findable across all aspects of the Internet, and we work really hard to make that happen.
Leadhub is also building a footprint in the community, working with non-profit groups such as Boysville and Komen San Antonio.
We all live here in San Antonio and want to make an impact in our community, said Aaron Watters, Leadhubs SEO director. It feels good to give some of our time to projects that help so many people. Its the least we can do.
Leadhub is located at 12682 FM 1560 Suite 204, Helotes, Texas, 78023. The company can be reached at 210-888-9530 or at leadhub.net.