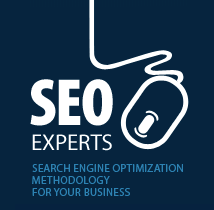 San Diego, CA (PRWEB) March 04, 2015
SEO One Click, a San Diego SEO company, recently announced the launch of its newest search engine optimization services. The companys latest services, which are specifically designed for San Diego-based businesses, help its clients place their companies at the top of major search engines.
According to an article available on SEOOneClick.com, search engine optimization is one of the most affordable marketing investments that a business can make, especially because it can reduce marketing costs, drive high numbers of potential customers to a business, and secure natural rankings on search engines such as Google, Yahoo, and Bing. SEO One Click performs an in-depth keyword analysis for every campaign, which later helps them to identify a profit-making strategy. The company works with companies to improve the marketing that they already have and takes their efforts into consideration when building marketing campaigns.
Besides search engine optimization services, SEO One Click also offers its clients AdWords management. Instead of depending on automated programs and systems, SEO One Click manages PPC campaigns by hand. Additionally, SEO One Click performs link acquisitions, in which their content marketers acquire powerful backlinks to help with site rankings, as well as develops strategies that drive profits and traffic.
The majority of businesses will derive 70 percent of their business from two or three keywords, but this is again where SEO One Click is different, stated a representative of the company. We are not interested at the end of the month showing you a hundred different keyword combinations that your website is ranking for. We want to make an impact with the two or three keywords that will make your website a high-octane lead generation source. This approach works and is why 90% of our clients stay with us for years.
SEO One Cick offers quotes upon request.
Individuals interested in learning more about SEO One Click and its services can get more information through the companys website.
About SEO One Click:
SEO One Click is San Diego's premier SEO company. The company delivers excellent results and consistently obtains top rankings in the major search engines for its clients. The company specializes in providing its clients with more leads and sales. For more information, please visit http://seooneclick.com