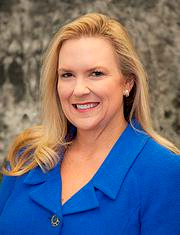 Tampa, FL (PRWEB) April 22, 2015
Savills Studley, the leading commercial real estate services firm, has acquired Vertical Integration, a Florida-based firm that provides integrated, full-service real estate solutions domestically and internationally for corporate and government entities. As part of the acquisition, Vertical Integration founder and president, Ann Duncan will be the head of Savills Studley Occupier Services.
The acquisition demonstrates Savills Studleys continued investment in the occupier services space. Savills Studley acts as a trusted business adviser for its clients, delivering strategic solutions, tenant representation, technology services, project management, and lease administration through an integrated, best-in-class platform. The groups capabilities are an integral part of Savills Worldwide Occupier Services platform.
We are delighted to welcome Ann Duncan and her team to Savills Studley Occupier Services, said Michael Colacino, president of Savills Studley. Anns commitment to uncompromising client service and entrepreneurial spirit align perfectly with our firms objectives and culture.
Founded in 2001, Vertical Integration is a recognized industry leader in occupier solutions. One of the 50 fastest growing companies in the Tampa Bay region and the 100 fastest growing companies in Florida, Vertical Integration has built and maintains the most complete national benchmarking database on the real estate programs and practices of state governments, going back 12 years.
Savills Studley CEO, Mitch Steir said, With Anns leadership and Vertical Integrations expertise in the corporate and public sectors, Savills Studley Occupier Services will create value by delivering an integrated suite of solutions that position real estate assets to effectively serve a clients business and strategic goals.
Having partnered with Savills Studley over the past decade on numerous projects, Duncan and her team will seamlessly collaborate with Savills Studleys extensive government practice to create the largest and most recognized public-sector tenant-focused team in the country.
Duncan brings nearly 25 years of commercial real estate experience, including tenant representation, commercial brokerage, portfolio optimization, consulting, development and program management. Her extensive experience includes leading multi-disciplinary teams on transactions totaling over 6.5 million square feet and she has provided consulting services on portfolios totaling over 400 million square feet.
According to Duncan, Vertical Integrations success has been achieved by delivering value to clients through a customized and collaborative approach, hiring the right people, investing in the right resources and rewarding a culture of constant innovation. Our partnership with Savills Studley epitomizes that vision. She added, Vertical Integrations knowledge of the latest trends and best practices will be strengthened by Savills Studleys robust industry-leading research and global capabilities. The combination will raise the bar in client service and we are thrilled to be joining forces.
About Savills Studley

Savills Studley is the leading commercial real estate services firm specializing in tenant representation. Founded in 1954, the firm pioneered the conflict-free business model of representing only tenants in their commercial real estate transactions. Today, supported by high quality market research and in-depth analysis, Savills Studley provides strategic real estate solutions to organizations across all industries. The firms comprehensive commercial real estate platform includes brokerage, project management, capital markets, consulting and corporate services. With 27 offices in the U.S. and a heritage of innovation, Savills Studley is well known for tenacious client advocacy and exceptional service.
The firm is part of London-headquartered Savills plc, the premier global real estate service provider with over 27,000 professionals and over 600 locations around the world. Savills plc is listed on the London Stock Exchange (SVS.L).
For more information, please visit http://www.savills-studley.com and follow us on Twitter @SavillsStudley and LinkedIn.
# # #