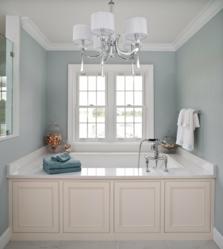 Columbus, OH (PRWEB) October 02, 2012
This year marks the 21st anniversary of October as National Energy Awareness Month. Experts at Simonton Windows, ranked Highest in Customer Satisfaction with Windows and Doors, Three Years in a Row by J.D. Power and Associates, offer a variety of tips for consumers who wish to perform a window and patio door check-up to gauge the energy efficiency of these products in their homes.
Virtually every building component in a home needs to be replaced at some point, and windows are no exception, says Gary Pember of Simonton Windows. Wed like to think that our roof, siding and windows will last forever, but they wont.
Marking your calendar each October to routinely check your windows and patio doors helps ensure they are performing the way they were designed to perform. These checks also help determine when its time to consider a window replacement project that can offer you long-term energy savingsespecially if you live in an older home.
Pember recommends the following do-it-yourself tips to gain an initial impression of how well your current windows and patio doors are functioning:
Tip #1 – Examine the inside of your windows and patio doors for hot and cold drafty spots (or drafty areas). This indicates air infiltration which can lead to reduced energy efficiency.
Tip #2 – Check every window and door to make sure there is adequate weatherstripping and caulking around the units. This helps eliminate air infiltration and ensure a weather tight, secure seal.
Tip #3 Look for burnt out or faded areas on your furnishings and carpeting. This could indicate harmful, damaging UV rays are entering your home through your windows or doors. You may want to consider replacement with more energy efficient units containing Low E coatings on the glass.
Tip #4 If your windows no longer open or close easily–or if they need to be propped open–it could mean key components within the units are damaged or need adjustment. It could also mean the unit needs to be replaced entirely.
Tip #5 Check the fit of your current windows or patio doors by having someone stand outside the units at night. With a small flashlight, stand inside and travel around the edge of the units. If the person outside sees light coming through the edges, this indicates a poor installation and is resulting in energy loss.
If your evaluation turns up one or more problem areas, it may be time to consider replacing your windows or doors. Be sure to contact an experienced window installation professional, such as a Simonton ProNetwork member.
Window replacements are both a short- and long-term investment in your home, says Pember. Youll immediately help reduce your energy bills. And, having newer, more energy-efficient windows is a great selling point when it comes time to put a house on the market.
Vinyl is an excellent insulator and many people choose low-maintenance vinyl frames with an Argon or Krypton gas fill and Low E glass. These harmless gasses are denser than air and serve as an excellent thermal barrier. These components all work together to reduce thermal conductivity, or the transfer of heat and cold through a window. Visit http://www.simonton.com/Information/EnergyEfficiency/ for more details on energy-efficient glass options.
Do your homework and research the windows youre buying and the company that manufactures them, advises Pember. Not all windows, nor window companies, are equal. Price is important, but its not the critical factor. The key is investing wisely and making sure your replacement windows meet ENERGY STAR