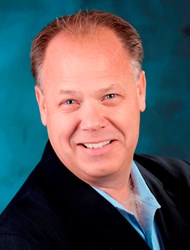 Culpeper, VA (PRWEB) February 11, 2014
Scot Small will be presenting at the Professional Development Conference for Non-Profits and Small Business hosted by the Culpeper Chamber on February 13. The session Scot is presenting is Five Olympic-Sized SEO Strategies for 2014. As the President and CEO of RevBuilders Marketing, Scot is recognized for his experience and expertise in helping businesses achieve local SEO increases in traffic and leads.
With continuous algorithm updates that include Panda, Penguin, and Hummingbird, it can be difficult for marketers to understand how their websites rank on Google. During the session, Scot will share his insight from over 10 successful years in the industry and the five strategies businesses must implement to be recognized by Google. The session is advised for any business or professional that relies on online leads and sales.
Scots presentation is one of three during Session Four. With over two decades of business experience in various industries, Scot will communicate how the integrated marketing industry can apply to any business. The five strategies presented are designed to keep organizations SEO efforts successful regardless of future algorithm changes.
Entry admission fees for the Professional Development Conference are $ 50 for Culpeper Chamber Members and $ 75 for non-chamber members. The admission fee includes all sessions as well as lunch. Whether a business is aiming to grow its online presence, increase leads, or simply rank higher on Google, Scot Smalls session will answer everything business leaders want to know about a tried and tested online strategy.
Keynote speakers at the conference will include Ray Sidney-Smith and Kim Witkamp. Sponsors of the event include Northern Piedmont Community Foundation, Culpeper Regional Hospital, Culpeper Times, TE Connectivity, and Cedar Mountain Stone Corporation. RevBuilders is known for its world-class offerings in SEO strategy, internet marketing, social marketing, web design, email marketing, copywriting services, and much more.
For more information on the conference, please visit: ProfessionalDevelopmentConference.com
About RevBuilders Marketing

For over ten years, RevBuilders Marketing has been helping clients build revenue by providing various online marketing services. Located in Gainesville, Va., RevBuilders is a full-service integrated online marketing agency, offering a complete range of marketing services including but not limited to: SEO or Search Engine Optimization, Paid Search Management, Web Design, Brand Identity Marketing, Social Marketing, Email Marketing, Media Marketing, Integrated Marketing, Video Marketing, and Content Writing. In addition, through effective Web Design and conversion optimization, RevBuilders converts the increased SEO traffic into leads and sales for their clients by customized strategies for each client. RevBuilders Marketing is located in Gainesville, Virginia, serving a client-base across the country. Visit RevBuilders.com today for more information.