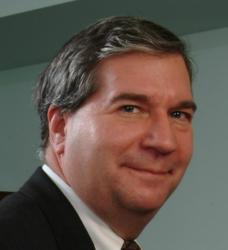 Valley View, OH (PRWEB) January 24, 2012
Dr. Scott Rickert, President and CEO of Ohio-based Nanofilm, was recently named one of the Most Influential Nanotechnology Leaders List for 2011 by the NanoBusiness Commercialization Association, a group dedicated to promoting the commercialization of nanotechnology and helping companies bring affordable, life-improving nanotech products to the market.
The honorees include 25 business executives, researchers, and government leaders. The common thread amongst them, said Vincent Caprio, Executive Director of the NanoBusiness Commercialization Association, is that they are all Nanotechnology Evangelists.
Nanotechnology is the key to innovation in so many fields, from health and transportation to energy and communication, says Rickert. Its a privilege to help bring nanotechnologys potential to fruition and an honor to be named to the Most Influential Nanotechnology Leaders List."
Rickert, a founding member of the NanoBusiness Commercialization Association, also serves on their Advisory Board. He was a keynote speaker at their Nanomanufacturing Summit 2011 in September.
Scott Rickert is the co-founder and CEO of Nanofilm. He has been the nanotechnology columnist for IndustryWeek.com since 2006 and frequently writes and speaks on nanotechnology research and commercialization.
Nanofilm (http://www.nanofilmtechnology.com) is a leader in nanofilm technology and self-assembling thin films for a variety of substrates and surfaces. With an in-house team of nanotechnology specialists, the company continues to leverage its rich technological strengths and core competences to capture growth opportunities in nanotechnology applications worldwide. Nanofilm is a privately held company with headquarters in Valley View, Ohio, near Cleveland.
###