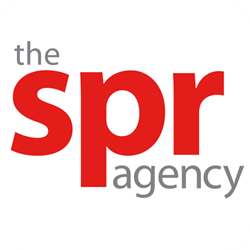 Scottsdale, Arizona (PRWEB) February 27, 2015
One of the Valleys leading digital marketing firms, the spr agency, has added a new junior account executive to its growing agency.
Leilani Young joins the Scottsdale-based digital marketing agency as an junior account executive, assisting in the day-to-day marketing responsibilities for the spr agencys growing roster of clients.
Founded in 2008, the spr agency has garnered a reputation for creating and implementing successful digital marketing campaigns for some of todays leading brands. The company currently operates in five states, with clients in the medical, legal, entertainment and homebuilding sectors.
As our agency continues to expand across the western United States, were identifying public relations and digital marketing professionals who align with our companys core values and strong work ethic, said Christy Stevens, vice president of the spr agency. Leilanis professionalism matches her enthusiasm for the job.
Young, a graduate of Arizona State University, joins a team of digital marketing professionals thats rapidly growing its presence in the western United States. The agency was recently named agency of record for the new Prestons Steakhouse in north Scottsdale, the Skin and Cancer Center of Scottsdale and the Houston division of the Law Office of Corso & Rhude.
About the spr agency

Based in Scottsdale, Arizona, the spr agency provides full-service business marketing, public relations, digital marketing and social media services to a host of successful companies throughout the United States. Currently, the company counts clients in Arizona, California, Colorado, Florida, Texas and Washington. For more information about the spr agency, please visit http://www.thespragency.com.