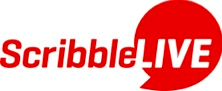 Toronto (PRWEB) August 06, 2014
Scribble Technologies Inc. (Scribble), a leading content engagement platform, today announced a multi-year strategic alliance with Demand Media (NYSE:DMD). Demand Medias Content Solutions group helps brands and publishers drive traffic and engagement to their websites and improve social amplification with original text, visual and video content.
Under the agreement, both parties will jointly market and sell their services to meet the needs of brands that require technology and creators to build and optimize their content engagement strategies.
Scribble has proven itself to be a leader in the Content Engagement market, and we are thrilled to collaborate with them, said Julie Campistron, EVP, Studio & Content Solutions at Demand Media. Like Scribble, a cornerstone of Demand Media is helping brands use content to engage their audiences. We look forward to extending our content expertise to Scribbles clients and prospects.
Demand Medias Content Solutions group brings four key differentiators to its clients, including: