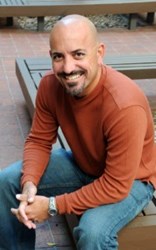 Claremont, Calif. (PRWEB) October 03, 2013
Scripps College Associate Professor of Economics Roberto Pedace predicts that Californias recent decision to raise the states minimum wage to $ 10 by 2016 could end up benefiting relatively high-skilled workers, but may hurt low-skilled workers.
I found that older, more-educated men experience shorter unemployment spells with a higher minimum wage, but less-educated male workers and most women experience longer periods of unemployment when the minimum wage increases, said Pedace, an expert source who is available to offer comments to journalists.
Although aggregate employment may not be largely affected, more research is necessary to determine if minimum wage increases benefit some workers at the expense of the lowest-skilled workers, said Pedace, who recently wrote Econometrics For Dummies (Wiley: 2013) to help students better understand concepts and terms used in econometrics. The book offers insights into model building and forecasting for those who understand introductory economic theories.
Pedaces academic research focuses on how U.S. minimum wages affect job training and unemployment. Before joining Scripps, he taught at Claremont Graduate University, the University of Redlands and Claremont McKenna College. His work has appeared in Economic Inquiry, Industrial Relations, the Southern Economic Journal, Contemporary Economic Policy and the Journal of Sports Economics. He earned a doctorate degree in economics from the University of California, Riverside.
Scripps College was founded in 1926 by Ellen Browning Scripps, a pioneering philanthropist and influential figure in the worlds of education, publishing, and womens rights. Today, Scripps is a nationally top-ranked liberal arts college and womens college with approximately 950 students, and is a member of The Claremont Colleges in Southern California. The mission of Scripps College is to educate women to develop their intellects and talents through active participation in a community of scholars, so that as graduates they may contribute to society through public and private lives of leadership, service, integrity, and creativity.