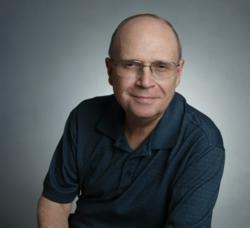 Toronto, Ontario (PRWEB) January 07, 2013
Google Authorship is one of the latest SEO strategies and processes that will boost individual's online credibility and create more opportunities for pages linked to the author profile to rank higher in the visible search engine results.
Google Authorship helps establish writers as credible experts in their chosen industry by featuring their profile in search engine results pages (SERPs). Google Authorship creates name awareness and increases the engagement between the author and their public readers.
John Alexander, the founder of Search Engine Academy, has a formed a team of associates who regularly update the course material at workshops located globally. Alexander explained, "When Google Authorship came out, we evaluated it as an SEO process, and discovered the positive effect it has on web pages for not only the content, but for the SEO value now placed on the writer who has properly set up a Google Authorship profile."
An execution strategy for online companies to get the most out of the Google Authorship is also covered within in the new 2013 courses. The Search Engine Academy teaches 2-Day, 3-Day Advanced and 5- Day Complete SEO Mastery courses monthly or on demand from private or corporate clients who want their staff trained in-house. These Workshops include personalized one-on-one hands-on training that focus on building each attendees SEO and Social media skills. Each participant is encouraged to bring along a laptop as well as their Web projects to the live classroom setting. In this Workshop setting attendees are provided with detailed training as well as opportunities to practice assignments through drilling along with a built in 6 Month Mentoring program for ongoing support at no extra cost.
Search Engine Academy teaches SEO throughout locations across the U.S., Canada, Eastern and Central Europe, Australia, Singapore, Hong Kong, The Philippines, Malaysia and the United Arab Emirates.
For a list of Search Engine Academy Workshop dates and locations, please see the dates page.