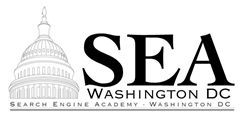 Washington DC (PRWEB) March 10, 2014
Search Engine Academy Washington DC (SEA DC) will be featured in Tagg magazine with other Washington DC metropolitan-based lesbian business owners. According to Ebone F. Bell, Managing Editor, "Tagg is honored to showcase 12 amazing women making a difference in their fields, and in the LGBT community. I think our readers will be inspired by their individual stories and jobs."
Interested readers can find the article in the March/April 2014 Spring Issue, which will be on news stands March 10. Tagg magazine is online and is available as hard copy in news stands around the Washington DC metropolitan area.
The article's purpose is to show the local community who the women business leaders are, and what they offer as business solutions. Women in diverse fields such as law, construction and marketing are among those featured in the story.
According to Nancy E. Wigal, the owner and operator of SEA DC, "Ebone asked me if I'd be willing to talk about my search engine optimization training and consulting business. This is a chance for folks who need website help to understand the specific solutions Search Engine Academy Washington DC has to solve their online visibility issues."
About Tagg Magazine:
Tagg Magazine publishes articles and stories about lesbian, bisexual and transgender women for the Washington DC area queer women's community. Tagg Magazine is a central source for lesbian culture, news and events.
About Search Engine Academy Washington DC:
Part of Search Engine Academy, SEA DC offers search engine optimization training with two, three and five day SEO classes in the Washington DC metropolitan area. Custom SEO courses are available on demand. SEA DC also provides enterprise SEO program development and implementation for any business with a website that is not converting prospects into clients.