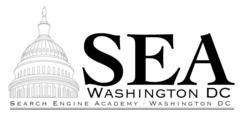 Washington, DC (PRWEB) July 09, 2013
Search Engine Academy Washington DC (SEA DC) owner/operator Nancy E. Wigal has been named the Maryland State Director for Freedom Day USA, which is September 12, 2013. Freedom Day was created by Dr. Robert Martino, a West Virginia dentist to allow businesses across America the opportunity to offer their products and services at no charge to active duty military, retirees, veterans and their families to show their appreciation for serving their country.
Nancy said, "I meet the best people when I teach SEO! Dr. Martino and two of his staff came to my SEO training in May. They told me what they were doing. After the training was completed, I looked at the Freedom Day website and couldn't find any information about participation in Maryland. So I called Wendy Boyce, the Freedom Day point of contact, and before you know it, I found myself designated as the Maryland Director!"
Nancy plans on offering a four hour basic SEO course for a small group of military veteran or retiree entrepreneurs who have websites that have trouble getting visibility in search engine results.
"I'm a vet myself, and this is such a great way to give back to my fellow military personnel. I'm looking forward to meeting some great veterans and military retirees," Nancy stated.
Businesses that want to participate to show their appreciation for armed forces personnel should contact Nancy to learn more.
About Search Engine Academy Washington DC: SEA DC is part of the Search Engine Academy. They offer two, three and five day search engine optimization training courses, as well as customized corporate SEO training to any business or company whose websites aren't showing up in search results. All attendees receive six months' SEO mentoring at no extra charge. SEA DC also provides SEO consulting support services to help web masters and SEO personnel set up enterprise SEO programs and implement them.