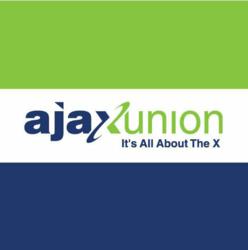 New York, NY (PRWEB) January 23, 2013
Brooklyn-based marketing firm Ajax Union is currently promoting its revised AnewB plan for clients. The popular plan is geared toward small businesses, and has helped improve rankings and increase exposure to clients from high-end watch and rug retailers to cleaning services and security system companies. The AnewB marketing plan has been updated to reflect change social media marketing trends and now includes online bookmarking, directory listings, on site SEO, blogging, article writing, and social networking servicesand the agency also unveiled an updated AnewB PR plan to offer clients increased online coverage through premium distribution points. Ajax Unions no-contract plans start at $ 1,000 a month.
AnewB search engine marketing plans are highly customizable, and include exposure through high-traffic off site channels like Facebook, Twitter, YouTube, and Pinterest. Ranked 178 on the Inc. 500s top 500 fastest growing companies of 2012, Ajax Union has been successful in promoting businesses through the use of meticulous keyword research that maximizes both revenue and buzz for each client on the AnewB plan. A holistic marketing firm, Ajax Union works on a consistent basis to fine-tune its multi-sided approach to promoting clients businesses through research and dynamic exploration of current marketing trends. In addition to their paid services, the company offers free webinars and eBooks through their website.
There are tons of strategies out there to jumpstart the success of a business, and AnewB has got a little bit of everything. Promoting a client through multiple outreach channels is the best way to zero in on an audience who is enthusiastic about the products or services in question, and who wants to not only buy but also interact in a public setting online. For instance, positive feedback on popular forums like social networking sites can be just as valuable as paid advertisements or on site SEO writingthe key is to try it all, to attract potential consumers from every angle, said Yehuda Apfelbaum, Executive Vice President at Ajax Union.
In addition to Ajax Unions no-contract AnewB plan, the company offers a la carte PR, on site SEO, Pay-Per-Click advertising, social media, video, and email marketing plans. An internet marketing company that refuses to use a one size fits all approach, Ajax Union has plans for every budget and business model.
To learn more about the AnewB plan as well as upcoming marketing seminars in New York, business owners can visit Ajax Union at http://www.ajaxunion.com/. The company can also be found through the AJ Blog Network, Facebook, and Twitter.