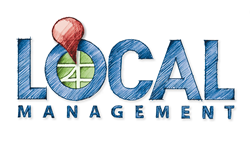 Boca Raton, FL (PRWEB) August 28, 2014
Local Management has announced that they have appointed Evan Gove to the position of Senior Editor of the writing staff effective immediately. Gove, who has been with Local Management since 2012, was previously the senior member of the writing staff.
According to Local Managements Vice President Todd Bolling, the appointment will help improve the efficiency and effectiveness of the companys content marketing and overal SEO strategy.
Evan has been a valued member of our company for nearly two years and he has an excellent knowledge of search engine marketing and the techniques and strategies we utilize here at Local Management, Bolling explained. Were happy to have him on the team moving forward.
Prior to his employment with Local Management, Evan Gove graduated with honors from Hobart and William Smith Colleges with a degree in Writing & Rhetoric. He has worked as a freelance blogger and also held an internship with the Office of Congressman Michael Michaud of Maines 2nd District.
I am grateful for the opportunity and I want to thank everyone at Local Management for their continued support and confidence Gove said. I am looking forward to the challenge.
About Local Management:
Local Management is a full service SEO and internet marketing company specializing in improving their clients online visibility. Maintaining a prominent web presence is absolutely vital in todays world for any business and Local Management can help. Visit their location at 23116B Sandalfoot Plaza Drive Boca Raton, FL 33428 or reach them by phone at (561) 529-5703 for more information about mobile app marketing. Please visit the Local Management Website for more information.