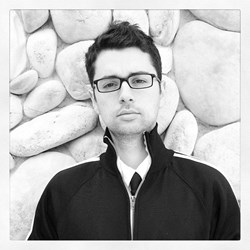 Boston, MA (PRWEB) October 24, 2013
Catalyst, a leading search engine marketing firm, announced today that the firm will participate in SES Chicago next month. The agency will reveal the secrets of top blogs and discuss blogging best practices during the session Badass Blogging: Best Practices to Enhance Your Customer Reach.
Many marketers have blog envy today. They cant help but feel a twinge of jealousy when they see top performing blogs climb higher and higher in the charts, while their own only produces frustration. But Catalyst is about to change all that.
During this session, Cristo (@dancristo), will help attendees understand what it takes to have a highly successful blog, and share research findings that reveal why some content performs better than others. Cristo will also discuss the platforms, plugins, and tools professional bloggers use to easily generate, distribute, and track their efforts. Most importantly, Cristo will provide attendees with the steps they can take now to transform a blog.
Many organizations start a blog with the best of intentions, said Cristo, but few bother to first develop a strategy, understand the drivers of success, or establish a plan for maintaining it. Before long, the blog is barely limping along, and they cant understand why it doesnt get more traffic. My goal is help marketers understand why a successful blog is worth the effort, how it can impact their overall digital marketing efforts, and how they can start transforming theirs today.
Moderated by Anna Lee, Conference Producer, SES Conference & Expo, the session takes place on the second day of the conference, Wednesday, November 6th, from 10:45am 11:45am, at the Chicago Marriott Downtown Magnificent Mile. Virginia Nussey, Content and Media Manager, Bruce Clay, Inc., will also participate in the panel discussion as a speaker.
Considered thought leaders in the industry, Catalyst specializes in developing digital marketing solutions for Fortune 500 companies. Content plays a key role in the digital landscape today, said Rich Ezzo, Director of Sales & Marketing, Catalyst. And blogs are a critical content asset today because they foster engagement and dialogue with customers and prospects. Marketers need to treat them as an important asset and invest in them accordingly.
About Catalyst

Catalyst, a pioneer in search engine marketing since 1998, is renowned for developing strategic digital marketing solutions for Fortune 500 brands. The firm is the search agency of record for many of the world's top companies. Headquartered in Boston with offices in New York, Chicago, Seattle, Toronto, and Montreal, Catalyst serves numerous B2B and B2C clients in a variety of industries. The search engine marketing firm prides itself on being THE Search Innovator of the industry. Catalysts offerings include: search engine optimization (SEO), paid search marketing (PPC), social SEO, content strategy, digital asset optimization, mobile search, e-Retail optimization, local search optimization, global search, and competitive reporting. Catalyst is a wholly owned subsidiary of WPP, and is part of GroupM. For more information about Catalyst, please visit http://www.catalystsearchmarketing.com.