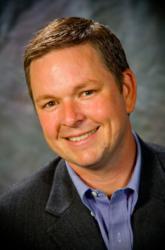 New Orleans, LA (PRWEB) May 28, 2013
National online marketing company Search Influence's CEO and Co-founder Will Scott will provide his search marketing expertise during an educational webinar series hosted by the Inland Press Association. The first presentation of the series entitled Ways to Optimize your Local Advertiser Directory: Search & Social for the Newspaper Properties will take place on Tuesday, May 28 from 2:00 – 3:00 p.m.
Scott, a recognized leader in online marketing with experience stemming from the publisher realm, will share with Inland Press Association members ways to optimize their local advertiser directory using search and social tactics, as well as how to properly optimize directory properties using keyword research and search engine optimization (SEO) on and off of a website. Scott and his team at Search Influence specialize in white-label SEO and social media for directory advertisers.
I look forward to educating members on ways to expand their wallet using digital marketing tactics and sharing with them the importance of embracing directional media, said Scott. I am thankful to the Inland Press Association for providing this opportunity.
Attendees will learn how to leverage their social media outlets to make advertisers visible in their desired market, which will allow for better engagement and relationships with advertisers and promote brand awareness in the community.
Scott, former Vice President Systems Integration of YP Solutions and later Local Matters, Inc., created systems that enabled the production of thousands of online phone directories. Scott maintains strong relationships throughout the Yellow Pages industry providing the leading platform for white-label SEO and Social Media products for Yellow Pages advertisers.
To learn more about this upcoming webinar series or to register, visit http://www.inlandpress.org/training/webinars or contact Search Influence at 504-208-3900, 8120 Oak St, New Orleans, LA 70118.
###
About Search Influence

Search Influence is a national, full-service, online marketing company based in New Orleans. The only New Orleans company on the 2011 Inc. 500 list, Search Influence is the largest online marketing company on the gulf coast with 50 full-time employees and 70 contract writers supporting our direct and white label customers. We provide a full service approach to Search, Social and Online Advertising. Our direct clients allow us to hone best in class scalable solutions, which provide publishers and yellow pages companies SEO, social, SEM and content products for their advertisers. Learn more at http://www.searchinfluence.com.
About Inland Press Association

Founded in 1885, Inland Press Association is a not-for-profit newspaper association and foundation. Inland is dedicated to advancing the welfare of its more than 1,100 member newspapers across all 50 states, Canada and Bermuda. Inlands goal is to enable newspapers to continue serving the people as a free, strong and responsible press. Inland specializes in high-quality, cost-effective training options for all newspaper departments and it produces industry standard research in newspaper costs and revenues, as well as newspaper compensation and morale. Inland is located in Des Plaines, Ill., a suburb adjoining Chicagos OHare International Airport. For further information, visit http://www.inlandpress.org.