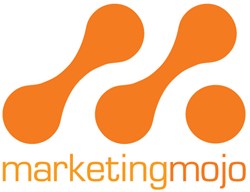 Charlottesville, VA (PRWEB) January 02, 2014
Search marketing agency Search Mojo is rebranding to Marketing Mojo, President and CEO Janet Driscoll Miller announced today.
In response to the rapidly changing digital marketing landscape, Marketing Mojo will fulfill the needs of marketers who require a more fully integrated strategy and holistic digital marketing services.
Search Mojo, which was founded in 2005, focused primarily on search engine optimization (SEO) and pay-per-click (PPC) advertising management. "I have seen the search marketing industry change so much over the last year, more than any other year in our past eight years," said Miller. "These changes really demand a much more integrated approach that includes more than just search tactics."
While search marketing can be a highly successful demand generation tactic, it hasn't always been the best choice for certain marketing campaigns because it tends to have limited demographic targeting. To address this issue, the company began providing social media advertising as a service, managing pay per click advertising campaigns for clients on platforms including LinkedIn and Facebook. The success of social media advertising for Search Mojo's clients and its growing popularity as a service offering served as one of the main impetuses for changing the agency's direction.
"As we saw social media advertising take off for our clients, I began to realize that what we provide as an agency really went beyond the walls of search marketing," said Miller. "We wanted to ensure that as an agency we weren't restricted to certain digital channels because of our brand. Instead we wanted to confidently choose the right digital channel based on overall marketing goals to drive client success."
In addition to SEO and PPC services, Marketing Mojo will offer an expanded range of digital marketing services, including:

Content Marketing
Paid Media, including paid search, display advertising and social media advertising
Marketing Automation Consulting
Marketing Mojo also relaunches with a newly designed website at marketing-mojo.com.
About Marketing Mojo

Marketing Mojo is a full-service, data-driven online marketing and demand generation agency. Originally founded in 2005 as Search Mojo, Marketing Mojo has evolved its core services to adapt to the ever-changing needs and challenges of marketers helping them to achieve their online marketing goals through search marketing, paid media, content marketing and marketing automation. With experience in a wide range of digital marketing disciplines, the Marketing Mojo team uses the latest information and techniques to help companies maximize the sales funnel and get the highest quality results based on their goals. For more information, visit Marketing Mojo at marketing-mojo.com or read the Marketing Mojo blog at marketing-mojo.com/blog.