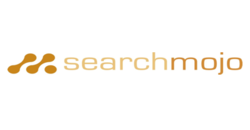 Charlottesville, VA (PRWEB) October 30, 2012
As 2012 enters into its last months, many marketers are in the midst of creating their marketing plans for 2013. Search engine marketing firm Search Mojo aims to help them with this often challenging task by hosting a free marketing webinar, entitled 9 Search and Social Media Marketing Tactics You Cannot Overlook in 2013. The webinar will be presented by Social Media Manager Sarah Lokitis and Search Marketing Account Manager Lindsay Keller, of Search Mojo. It will be held on Thursday, November 1st, at 2:00 p.m. ET.
During this webinar, Lokitis and Keller will highlight the nine most important search and social media marketing tactics and trends for 2013 that marketers need to include in their marketing plans. Lokitis will talk about some often-overlooked marketing opportunities that exist in social media, while Keller will look at new and existing search marketing tactics and tools that marketers have at their disposal.
Search is the number one source for knowledge, said Lokitis. In this webinar we will cover ideas from semantic search to branding with social media profiles. With these cutting edge tactics, marketers will be able to build more awareness through their online presence.
Search is ever-changing, and one thing were noticing is that search is becoming more visual, said Keller. In 2013, its important to set a plan, but be ready for anything. Be flexible and ready to adapt to the changing search landscape.
The webinar is designed for all marketing professionals involved in the planning of online marketing activities.
To register for the webinar, go to http://www.search-mojo.com/lp/2013.
About Search Mojo

Recently ranked on the prestigious Inc. 5000 list as one of the fastest growing businesses in America, Search Mojo specializes in search engine marketing, social media advertising, content marketing and analytics services. Founded in 2005, Search Mojo uses the latest information and techniques to help companies improve their conversions and lead generation through search and social tactics. Learn more about Search Mojo at http://www.search-mojo.com or read our blog, Search Marketing Sage, at blog.search-mojo.com.