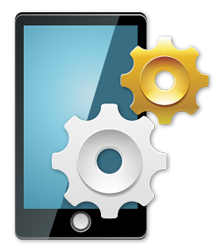 Charlottesville, Va. (PRWEB) June 11, 2013
According to a recent report by Nokia and market research company IC Insights, close to a billion smartphones are forecasted to sell in 2013, while according to research by the International Data Corporation (IDC), tablets are set to outsell PCs and laptops. With the ever-growing move toward mobile, its imperative that businesses understand how to best reach potential leads and customers through mobile devices.
Search engine marketing agency Search Mojo and mobile app development company WillowTree Apps, will be co-presenting a webinar to help brands optimize their mobile presence. The webinar, entitled, Mobile SEO: Designing and Optimizing for the Third Screen, will be held June 13, 2013 at 2 p.m. ET.
Janet Driscoll Miller, President and CEO of Search Mojo, will discuss search behaviors to consider when making the decision to create a mobile presence, as well as best practices for optimizing sites for mobile search. David Murray, Senior User Experience (UX) Designer at WillowTree Apps, will define three mobile options; mobile websites, responsive websites or native applications – as well as the advantages and disadvantages of each mobile option.
Based on analytics, were seeing an increasing number of visitors from mobile devices, which illustrates the growing need for a mobile presence, said Miller. With more people searching for information using mobile in order to make buying decisions, its crucial that brand websites are easily found and accessed through mobile search.
Brands generally have three options available to them for creating their mobile presence: responsive design, mobile website or mobile app, said Murray. Choosing the right option for your brand really comes down to your specific mobile goals, and Ill be discussing how to make that decision from a design and user experience perspective.
To register for the webinar, go to http://www.search-mojo.com/mobile-seo.
About Search Mojo

Recently ranked on the prestigious Inc. 5000 list as one of the fastest growing businesses in America, Search Mojo specializes in search engine marketing, social media advertising, content marketing and analytics services. Founded in 2005, Search Mojo uses the latest information and techniques to help companies improve their conversions and lead generation through search and social tactics. Learn more about Search Mojo at search-mojo.com or read our blog, Search Marketing Sage, at blog.search-mojo.com.
About WillowTree Apps

WillowTree Apps team is a dedicated team of more than 50 strategists, designers, front-end and back-end developers, all in-house at their Charlottesville Virginia location. The agency has provided a broad range of consulting and application solutions to diverse clientele and verticals nationwide. For more information, please visit the agencys website at http://www.willowtreeapps.com.