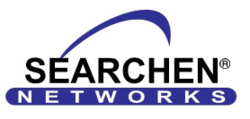 LONG ISLAND, NY (PRWEB) April 01, 2013
SEARCHEN, a website marketing company founded by Visionary Internet Entrepreneur John Colascione, was awarded trademarks on the term SEARCHEN and SEARCHEN NETWORKS in 2006 and 2007. Our brand is important to us. states John Colascione, founder and CEO of SEARCHEN. This additional registration will further safeguard our company from unauthorized imitators.
Today, phrases are increasingly seen as an important component of marketing. This distinctive mark identifies our service, and has been equated with a particular level of quality which we wish to protect. Colascione went on to explain.
About SEARCHEN NETWORKS