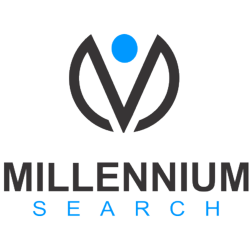 Charlotte, NC (PRWEB) November 02, 2011
SeatGeek, the leading ticket search engine, has hired executive recruiting firm Millennium Search to find its new director of digital sales. The position is based in New York, NY.
We discovered Millennium Search participating in conversations on Quora, said SeatGeek Co-Founder Russ DSouza. We thought it was very smart of them to be hanging around where entrepreneurs are looking for resources.
Launched in 2009, SeatGeek searches the inventory of all the webs major secondary ticket sites and aggregates all available tickets in one place. The company was a finalist at TechCrunch 50 in 2009 and was named to PC Magazine's list of the Top 100 Websites of 2010. SeatGeek currently employs 14 people.
SeatGeek is not just a place to do ticket transactions, DSouza said. If someone is looking for entertainment options but doesnt know what to attend, we can make the best recommendations. With that in mind, we are looking to add significant revenue to the site through advertising deals, so the new digital sales director is a key role for us. The goal is to double our ad revenues.
Were excited about finding the ideal candidate for SeatGeek, said Millennium Search CEO Amish Shah. We have the right experience and a deep pool of qualified candidates within our network, and were confident we will fill this sales position quickly with an A-player. SeatGeek has the right combination of management, product offerings and funding that we like to see in clients we support.
Millennium Search Senior Partner Sandy Bleich is handling this search for the firm.
For more information about the director of digital sales position at SeatGeek, visit http://bit.ly/seatgeek-director-digital-sales.
About SeatGeek
SeatGeek is the leading ticket search engine that enables fans to quickly and easily discover the best deals for sports, concerts and theater events. The companys Deal Score and forecasting technology gives fans the buying intelligence they need to find the best prices from trusted secondary ticket markets and get alerts on the ideal time to purchase.
SeatGeek was incubated at DreamIt Ventures, a startup accelerator based in Philadelphia. The company has since received funding from Founder Collective, NYC Seed, and a number of NYC-based angel investors.
About Millennium Search
Millennium Search is a boutique executive search firm focused on placing top talent in early-stage, mid-stage and Fortune 500 technology companies globally. Headquartered in Charlotte, NC, the firm has offices in San Francisco, CA; Boston, MA; Bergen County, NJ; Long Island, NY; Midtown Manhattan (NYC); Charleston, SC; and Palm Beach Gardens, FL.
###