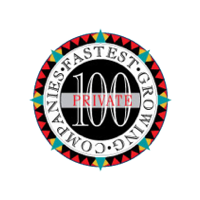 Seattle, WA (PRWEB) November 02, 2013
Efelle is a premier web design and development firm based out of Seattle, WA. Earlier this month, Efelle was recognized by the Puget Sound Business Journal (PSBJ), in its list of Top 100 Fasted Growing Private Companies of 2013 in Washington State. More recently, Efelle was noted again by the PSBJ for its website development team.
Efelles in-house development team is divided between web developers who focus on client website projects, and custom application developers who focus on developing and improving Efelles website content management system, FusionCMS.
The firm specializes in online marketing for professional service companies including medical and legal industry professionals, and more. With an emphasis in conversion-focused website design and search engine optimized website development, Efelle works with professional service companies of all sizes to help build their businesses through the web. Recently launched professional service projects by the firm include: