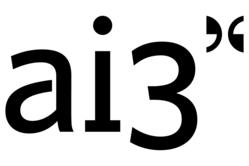 Atlanta, GA (PRWEB) April 08, 2013
ai3, Inc., a multi-disciplinary design studio renowned for its work in the hospitality industry, announced that SEED Kitchen & Bar has received a Best of the Best (b.o.b.) Forum Design Award by the Georgia Chapter of the International Interior Design Association. Designed by ai3, SEED Kitchen & Bar was honored in the hospitality category. The award is the highest honor given by IIDA Georgia.
Since opening in late 2011, Chef Doug Turbush has received widespread acclaim for SEED Kitchen & Bars unique location, design and cuisine. Chef Turbush partnered with ai3 to create a dining experience thats deeply rooted in his personal experiences and travels, as well as his desire to bring a world-class dining destination to his home turf in Marietta, Georgia.
The restaurants design welcomes guests into a visually open kitchen that seamlessly transitions into the dining space, which features butcher block dining tables and the ability to dine directly at the Chefs prep table. Two oversized custom artwork pieces designed by ai3 anchor the space and are constructed by a mosaic of Dougs personal photographs. Natural wood elements and finishes, a bright color palette and freestanding seating options provide a fresh, comfortable aesthetic.
We couldnt have asked for a better design. Guests have really embraced the experience at SEED and thank us everyday for opening something like this in the area. ai3 played a major role in making that happen, said Chef Turbush.
Propelled by the success of SEED Kitchen & Bar, Chef Turbush and ai3 are already at work on another venture. Scheduled to open Summer 2013, STEM will be a wine bar located adjacent to SEED.
The b.o.b. (Best of the Best) Forum Design Awards is the highest honor that IIDA Georgia can bestow in recognition of design excellence and promotion of creativity, which strives to continuously push boundaries and exceed expectations. To learn more about ai3s award-winning hospitality designs, visit http://ai3inc.blogspot.com/ or follow ai3 at @ai3inc.
About ai3, Inc.

ai3s multi-disciplinary design services reveal the stories that give meaning and value to design. Through the exchange of ideas and thoughtful client dialogue, ai3 creates energetic, compelling designs across a wide spectrum of industries and geographies. To learn more about ai3s architecture, interior and product design services, please visit http://www.ai3online.com.