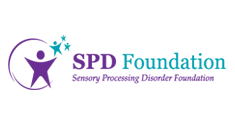 Denver, Colo. (PRWEB) December 04, 2012
Sensory Processing Disorder Foundation comments on American Psychiatric Associations choice to exclude Sensory Processing Disorder (SPD) from the 5th edition of the Diagnostic and Statistical Manual.
We are disappointed with the APAs decision. Although SPD was excluded from the DSM-5, the challenges impacting our children live on. Their families needs are real and the importance of services for individuals with SPD is now magnified, said Lucy Jane Miller, Ph.D., founder of the SPD Foundation.
The SPD Foundation spearheaded an intense campaign for recognition of Sensory Processing Disorder in the DSM-5, beginning in 2000. The SPD Foundation invested heavily in research and facilitated complementary studies at premier research institutions across the country and internationally. The researchers formed a consortium, the SPD Scientific Work Group, with 49 members so far, representing renowned institutions such as Harvard, Yale, Duke, Massachusetts Institute of Technology (MIT), University of Wisconsin-Madison, University of California-San Francisco and many others. Research findings from the SPD Scientific Work Group are summarized on the SPD Foundation website.
The SPD Foundation website, http://www.spdfoundation.net currently receives an average of 85,000 hits each day from individuals seeking information about the disorder, which shows the need for information about SPD. SPD affects between five to ten percent of the population: three to seven million children in the United States alone. Individuals with SPD have trouble processing information gathered through the senses. Treatment for SPD typically involves occupational therapy with a sensory approach, which enables children with SPD to participate in the normal activities of childhood, such as playing with friends, enjoying school, eating, dressing, and sleeping.
SPD is included in Zero to Three: Diagnostic Classification of Mental Health in Developmental Disorders in Infancy and Early Childhood, which recognized SPD as Sensory Processing Disorders of Regulation, a diagnostic category for infants and toddlers. SPD is also included in The Diagnostic Manual for Infancy and Early Childhood as Regulatory Sensory Processing Disorder.
To learn more about SPD, including education, research and treatment options, visit SPDNow.org.
ABOUT SENSORY PROCESSING DISORDER FOUNDATION

The Sensory Processing Disorder (SPD) Foundation, a Colorado 501(c)(3), offers educational programs, conducts SPD research, and provides resources for parents worldwide. The SPD Foundation was founded in 1979 by Dr. Lucy Jane Miller, who is widely recognized as a leader in SPD research worldwide. For more information, visit SPDNow.org or call (303) 794-1182.