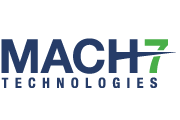 Burlington, VT (PRWEB) February 20, 2014
Mach7 Technologies (Mach7), a global provider of enterprise clinical image management solutions, has been selected by Sentara Healthcare as its enterprise image management partner for enhanced image management and storage capabilities.
We are thrilled to be chosen as the VNA image management vendor of choice by Sentara Healthcare, said Mach7s CEO Albert Liong. Through the extensive RFP process Sentara and Mach7 have formed a truly collaborative partnership and we look forward to working together to define enterprise imaging in the 21st century.
Client Outlook Inc., an industry leader in clinical image viewing and collaboration solutions, has been selected as the universal viewing partner by Sentara Healthcare. Client Outlook will deploy eUnity as the enterprise results distribution solution across the Sentara enterprise providing healthcare professionals with unprecedented access to patient information and diagnostic imaging at the point of care.
This collaboration is an opportunity to really take enterprise workflow to the next level, said Steve Rankin president and CEO of Client Outlook. We are excited to be part of this team and are looking forward to ensuring healthcare professionals have a great user experience while continuing to provide the best patient care."
Using the services of Ascendian Healthcare Consulting to choose a vendor, Sentara selected Mach7 and Client Outlook as their enterprise image management and viewing solution partners to consolidate and simplify imaging services across its eight radiology PACS systems. With the Mach7 Enterprise Imaging Platform and Client Outlook eUnity univiewer, Sentara is taking a clear step toward the next generation of enterprise imaging solutions and workflows, said Jef Williams, chief operating officer at Ascendian Healthcare Consulting. The selection of Mach7 and Client Outlook was the direct result of a robust, codified process; we are confident both will serve as ideal partners for this extensive deployment. The future vision will be to manage the images in every clinical department and location across the Sentara enterprise.
According to Trent Conwell at Sentara, New partners of Sentara have taken on all forms from advanced imaging centers to free-standing emergency departments to stand-alone, acute-care hospitals. Each of these new partners can present unique challenges when faced with PACS integration. Sentara supports PACS from several vendors distributed across multiple departments and locations. Mach7s culture of innovation and teamwork is ideal for this extensive project. The major strength of Mach7, beyond its technology solution, is its teamwork. The teamwork that Mach7 displayed during the vendor acquisition process gave us the confidence that Mach7 would be a nimble partner, able to react to the challenges of implementing such a complex solution. We look forward to implementing Mach7s Enterprise Imaging Platform to reduce the complexities and costs related to hospital system integration and the consolidation, sharing, access and management of medical imaging data across all ologies.
During the demonstration phase of the Univiewer vendor acquisition process, Client Outlooks eUnity univiewer was able to sell itself. The Client Outlook team worked with us to setup a production-like proof of concept installation at one of our hospitals. This allowed us to truly evaluate the eUnity solution within our own environment, which was truly valuable to the clinical department. The POC was also extremely valuable to the IT staff performing the evaluation. The process was extremely smooth. We had the POC up and running in three weeks, noted Mr. Conwell.
About Mach7 Technologies:
Mach7 Technologies, headquartered in Burlington, VT, is a global provider of enterprise image management systems that allow healthcare enterprises to easily identify, connect, and share diagnostic image and patient care intelligence where and when it is needed. Mach7s innovative communication and workflow technology delivers complete image management including rapid record identification, integration, synchronization, routing, advanced clinical viewing, optimized vendor neutral archiving across the enterprise. Healthcare institutions around the world use Mach7 solutions for archiving, clinical productivity improvement, IT cost savings, health information exchange, meaningful use compliance, and improved patient data communication. Mach7 has locations in the U.S., Asia, Australia, and the Middle East. To learn more, visit http://www.mach7t.com, or follow us on Twitter and LinkedIn.