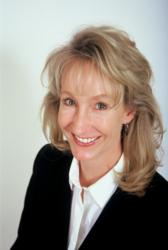 Boulder, Colorado (PRWEB) September 12, 2012
SmartSearch Marketing, a full-service search engine marketing agency, and a Google Adwords Certified Partner, announced today that Patricia Hursh, SmartSearch Marketing founder and Chief Client Officer, has been selected to speak at Search Marketing Expo (SMX) East 2012, being held October 2-4, 2012, at the Jacob K. Javits Convention Center in New York City, NY.
The three-day SMX East 2012 conference offers over fifty sessions for Internet and B2B marketers of all skill levels to help them better understand the ever-changing search industry. Hursh will be part of a four-member panel providing insight, advice and tips on optimizing Google AdWords. The panel, Beyond The Google AdWords Tool: Advanced Keyword Research Tactics, will take place on October 4, 2012 at 9:00 AM.
Patricia Hursh is an authority on Google AdWords strategy and tactics. She began working in search marketing in 1997, when she launched her very first pay-per-click advertising campaign on goto.com. Today, Patricia is recognized as a search veteran and expert. She specializes in search marketing strategy and search solutions for B2B marketers and firms with complex sales cycles.
About SmartSearch Marketing

SmartSearch Marketing is a full-service search engine marketing agency that helps their clients generate leads, acquire new customers and position brands online through search engine optimization (SEO), pay per click (PPC) advertising, conversion and usability, website analytics, and local search. SmartSearch Marketing serves both B2B ad B2C companies by offering comprehensive search solutions that include:
o