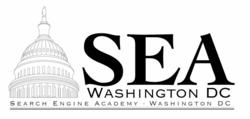 Washington DC (PRWEB) November 27, 2012
Search Engine Academy Washington DC (SEA DC) recently wrote an SEO case study on creating and optimizing meta data that increased the number of visitors to a client's website. The study, titled "How Optimizing Two Web Page Elements Increased Unique Visitors By 22%" is based on SEO support work done for a client.
A regional Washington DC newspaper with a limited national audience wanted to rank higher in search engine results pages (SERPs) for two main keyword phrases. The SEO case study outlined the challenges in budget and resources to decide what the most effective and efficient SEO work would yield the most results. The contract ran from May to August 2012.
At the end of the contract, the newspaper site increased its' unique visitor count by 22% and achieved a 90% increase in search engine rankings for two targeted keyword phrases.
Nancy wrote this case study to show that even by doing some SEO, results can be seen and measured. "Anything you do is better than sitting on your hands, wondering why you're not ranking. I realize a lot of businesses don't have the resources to hire either a dedicated in-house SEO specialist, or contract the whole mess out, and I wanted to show these guys that you can gain some ground by doing what you can," said Nancy. While businesses may not see the same gains as if they doing an enterprise SEO program,it is still possible see an increase in rankings and visitors for targeted keyword phrases.
She said that overall, the newspaper was very pleased with the results. "I think they were a little skeptical going into this project, but as they saw positive change, they were hopeful of keeping pace with their two closest competitors," Nancy said.
As a final part of the project, Nancy created and taught some of the newspaper reporters some very basic SEO to augment their article writing. She taught them basic keyword research, optimizing meta data, creating text links going to related articles and how to do a final, mild re-write of their articles to use the chosen keyword phrase in the body of the story.
"The reporters were a little skeptical as well, because they were afraid they'd be tasked to do a lot more to their stories, and I think they were pretty happy to see that what they were asked to learn only added a few more minutes to their article writing," according to Nancy.
In addition, Nancy taught the paper's social media specialist how to set up Google Plus accounts and Google Authorship for the reporters. Google Authorship is a fairly new SEO process and technique that gives author authority to writers. When Nancy did competitive SEO intelligence analysis on the competition, she discovered that none of the rival newspaper reporters had set up their Google Authorship profiles.
"I urged the editorial staff to make this a priority. It's easy to set up a Google Plus and authorship profile. This is a no-cost way to implement SEO for each article," said Nancy.
About Search Engine Academy: founded in 1999 by Robin Nobles and John Alexander, Search Engine Academy has locations in the United States, Europe, Australia, Canada, Malaysia and the United Arab Emirates to teach anyone with a website how to apply SEO to their websites to rank higher in search results. Search Engine Academy offers two, three and five day SEO training and certification courses that teaches individuals the latest SEO processes and techniques.